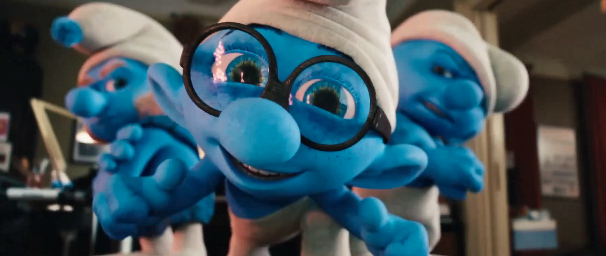 Over the past few weeks, fans of the Smurfs have been working to get their favorite characters on the popular NBC talent show America's Got Talent. Well, now you can help too! After the jump, vote for which Smurf you're looking forward to seeing on America's Got Talent the most and find out how to enter our contest for a chance to win either a $25 iTunes giftcard or a Smurfs movie poster!
Simply vote below, and then leave a comment on this post saying which character you voted for. It's that simple! Make sure you leave a way for us to contact you in case you win (more details below).
When submitting the comment, you'll be given the option to "Post as". If you fill out your name and email in the form that pops up, we'll be able to contact you. Please do not publicly post your email address. If you use Twitter, feel free to add that to the comment and we can contact you on there.
We're giving away (2) $25 iTunes giftcards and (1) Smurfs movie poster. You can only enter once, so please only leave one comment. You must vote in order to enter.
Good luck!