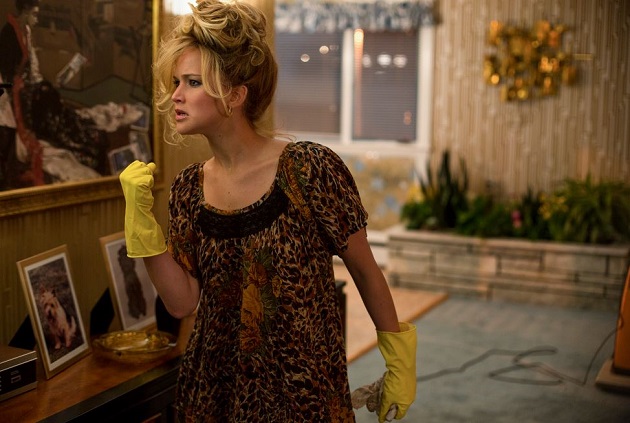 Film enthusiasts rejoice! Studios are listening to your wishes for certain objects in movies. In a campaign that celebrates the tangibility of music in a digital age, the folks over at Sony music have released a limited edition of the American Hustle soundtrack on glorious vinyl. Seems to be a fitting pair to gift with a certain popular mixtape coming to cassette for the movie fan in your life. Oh nostalgia!
Representative of the decade the film takes place in, the music is pressed on blue and red discs. In an interview with Yahoo, director David O' Russel revealed how he gave each one of his cast members record players and vinyls with music that represented each of their characters.  It's a cornucopia of 70's pop, rock, disco and some great standards to blast during Holiday parties. The sound of fuzz immerses you in the sounds of the film. There's nothing quite like swaying to Duke Ellington as soon as the needle meets the track. The album truly shows you how important music was to the through-line of American Hustle. It's a fitting partner to great soundtracks  like Boogie Nights and Saturday Night Fever.
And yeah a recreation of Jennifer Lawrence's sing along to "Live and let die" is in order.
The discs themselves are a unique addition to any film collector's trove of movie merch. I mean who the heck has space for just posters on their walls? It's great to have products that can showcase your taste in movies and this fits with the era with it's lush album art cover.  The imagery on the inside collage iconic moments from the film and have some images of O'Russell himself.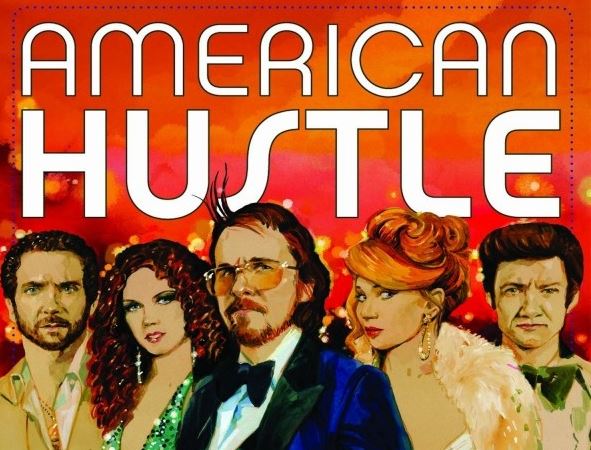 Here's the run down of the tracks included on the vinyl with an additional bonus 6 tracks* in this expanded edition:
 Side One
1. Jeep's Blues | Duke Ellington
2. Dirty Work | Steely Dan *
3. A Horse With No Name | America
4. 10538 Overture | Electric Light Orchestra
5. I've Got Your Number | Jack Jones
Side Two
1. White Rabbit | Mayssa Karaa
2. I Feel Love | Donna Summer
3. Don't Leave Me This Way | Harold Melvin & The Blue Notes
4. Delilah | Tom Jones
Side Three
1. Live And Let Die | Wings
2. How Can You Mend A Broken Heart | Bee Gees
3. Goodbye Yellow Brick Road | Elton John
4. Papa Was A Rollin' Stone | The Temptations*
Side Four
1. I Saw The Light | Todd Rundgren *
2. Long Black Road | Electric Light Orchestra
3. The Jean Genie | David Bowie *
4. Stream Of Stars | Jeff Lynne
5. The Coffee Song (They've Got An Awful Lot Of Coffee In Brazil) | Frank Sinatra *
You can get the Amercian Hustle vinyl on Record Store day/Black Friday for your record collection!