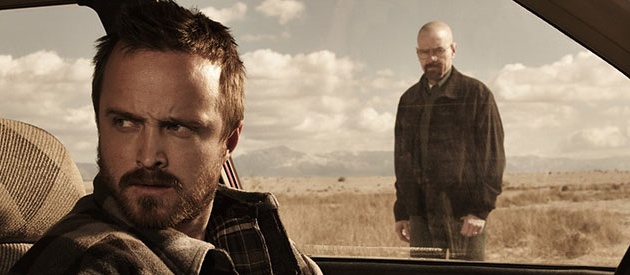 Aaron Paul really loves his fans. Surprising people who are touring his neighbor hood, helping out Omaze, or hosting advanced screenings of his films like Need For Speed. Whatever it is, the guy is pretty cool, and he is proving how cool he is by hosting a Breaking Bad-themed scavenger hunt in the Hollywood area.
In celebration of the Emmys and the final time that Breaking Bad will ever be up for awards, Aaron Paul will be holding a scavenger hunt for Breaking Bad fans. Check out what he had to post on Instagram, and what will be up for grabs after the post.
It looks like the details of the scavenger hunt will be released on his social media accounts, presumably his Instagram one. While this isn't the first time a large metropolitan city like Los Angeles has been the victim of a scavenger hunt, I'm not sure how the city will react when they see one being hosted by Aaron Paul, who is randomly hiding scripts, dolls, props, art pieces, and other goodies just like HiddenCash did. All of this will go down on the Monday before the Emmys.
While the danger factor is there, it's still refreshing to see someone like Aaron Paul host something like this. It's rare to see someone appreciate his stardom by giving back to his fans. And it's a cool way to get fans to watch Breaking Bad again, or even get them started if they haven't already done so.
Breaking Bad is up for 16 nominations, including Best Drama, Best Actor, Best Supporting Actor, and more.
Good luck to all those who will participate in the hunt.
Source: Instagram