Who says scripted TV is dead? A recent ratings report by the Huffington Post described how the scripted TV show, "Homeland", set its own ratings record on Sunday, Dec. 9, 2012 when it attracted 2.36 million viewers at its 10 p.m. time-slot. These high-ratings numbers surpassed "Homeland"'s previous week's episode, which tallied an estimated 2.2 million viewers. A total night ratings for "Homeland" was 2.6 million viewers that set another "Homeland" record, making it one of the most watched shows on TV.
Terrorism on TV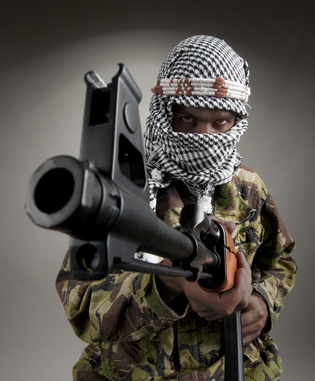 The terrorism-themed TV show "Homeland" is an American cable TV series developed by Howard Gordon and Alex Gansa, and is based on the original Israeli TV series, Hatufim, or Prisoners of War, created by Gideon Raff. The show, starring Claire Danes and Damian Lewis, centers around Dame's character as a CIA officer Carrie Mathison who has come to believe that Lewis' character, Nicholas Brody, a U.S. Marine, who was held captive by Al-Qaeda as a prisoner of war, has changed sides and now poses a serious threat to the U.S.
The shows received acclaim and praise, including several TV industry awards such as the 2012 Prime-time Emmy Award for Outstanding Drama Series, a Golden Globe for Best TV Series-Drama, and Prime-time Emmy Awards for Outstanding Lead Actor and Actress in a Drama series awarded to Damian Lewis and Claire Danes. And after being ignored by the Screen Actor's Guild last year, both Danes and Lewis received nominations for leads in a series, plus nomination for Best Drama Series. These nominations place "Homeland" in the same category as heavy-hitting TV shows such as AMC's "Breaking Bad," PBS's Downtown Abby, and NBC's 30 Rock.
Why We Like It
Besides being highly-acclaimed by critics, American viewers seem to be in love with great shows like "Homeland" that center around American terrorism. The fact that the show focuses on terrorism is suggested to be one of the primary reasons for the show's booming popularity. But why are Americans so infatuated with watching shows like "Homeland?" Why, in a sense, do Americans love terrorism (shows)?
Much of our proclivity for terrorism may have to do with the plausibility of terrorism in America. Ever since the Sept. 11 attacks, Americans have taken an increased interest in foreign as well as domestic terrorism threats. Viewers can identify with the fear and the unknowns about terrorists organizations such as Al-Qaeda, and what may possibly happen. Just like how some viewers are fascinated by science-fiction scenarios of the future, Americans are drawn to terrorism on TV for a possible look into the future of what could be.
Another draw toward terrorism shows like "Homeland" is their exceptional depiction of ethical and moral dilemmas which futures can discuss. Ethical challenges such as torture and whether to use it, sympathizing for the enemy, life and death, where, when, and how to be honest, how important it is to do one's duty toward one's organizationall of these dilemmas and more promote themselves in "Homeland," leaving viewers in contemplation and discussion long after the credits for the week's episode roll. Ethical challenges were also what made the show "Breaking Bad" so popular among American viewers.
———————–
The above article was written by guest writer Mike Rivera.
Writing reviews of independent films since 1987, Mike still says they just don't make them like they used to. That's why he hasn't given a film five stars since "Edward Scissorhands."