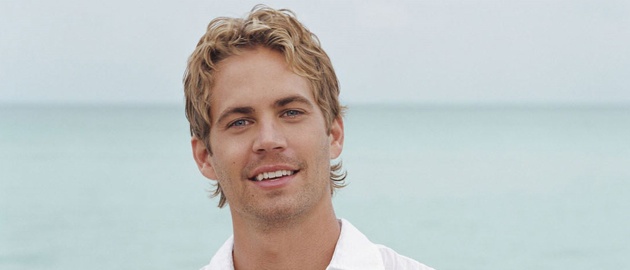 Fast and Furious and Hours star Paul Walker has died. He was 40. The actor was killed Saturday afternoon in a car crash in Valencia, north of Los Angeles, according to TMZ. Walker's reps say that he was a passenger on his way to Reach Out World Wide – a charity event supporting getting first responders to disaster areas like the one in the Philippines – , when the car he was in spun out of control hitting a post, which then burst into flames.
Hit the jump to read statements from Walkers' reps, and Universal Pictures, the studio that distributes the Fast and Furious films.
While we here at MovieViral never had the opportunity to interview Mr. Walker, the man had a reputation of being very respectful to those on set, off set, and during junkets. He may not have been the greatest actor the world has seen, but he used his star power in all the right places and for all the right reasons.
The fact that he was called back to work for six more Fast and Furious films says a lot about who he is as a person. Walker helped define the racing car genre in the early 2000s, and then redefined it year later. I fondly remember talking about the first Fast and Furious in high school, because let's face it, that was a film that spoke to the demographic. Not only did he help establish a fan base for a B-movie that has grown into a cult phenomena, but he grew close to knowing the cast and the crew of the hit franchise. Ironically, that is what the film is subtly based on: family and friendship.
At this point, writing any more things there is nothing more that I can say that no one else has already said. For a man like Walker to die at the age of 40 is not only tragic, but is a harsh reminder that our lives can be cut short in an instant. The actor was a huge part of the Fast and Furious franchise, and for him to die in a car accident on the way to a charity event, makes it all the more tragic.
Here is the statement from Paul Walker's official Facebook account:
It is with a truly heavy heart that we must confirm that Paul Walker passed away today in a tragic car accident while attending a charity event for his organization Reach Out Worldwide. He was a passenger in a friend's car, in which both lost their lives. We appreciate your patience as we too are stunned and saddened beyond belief by this news. Thank you for keeping his family and friends in your prayers during this very difficult time. We will do our best to keep you apprised on where to send condolences. – #TeamPW
Universal Pictures then released this statement:
"All of us at Universal are heartbroken. Paul was truly one of the most beloved and respected members of our studio family for 14 years, and this loss is devastating to us, to everyone involved with the FAST AND FURIOUS films, and to countless fans. We send our deepest and most sincere condolences to Paul's family."
I suggest people watch Eight Below (one of my personal favorites), it is often overlooked for the fact that it was a movie about dogs, but it did open number one at the box office and was one that was well-received by critics. Others have suggested Takers, Joy Ride, Hours, Flags of our Fathers, and Running Scared as other Paul Walker films to watch.
Walker leaves behind a daughter. Click here for more on the Reach Out World Wide organization.