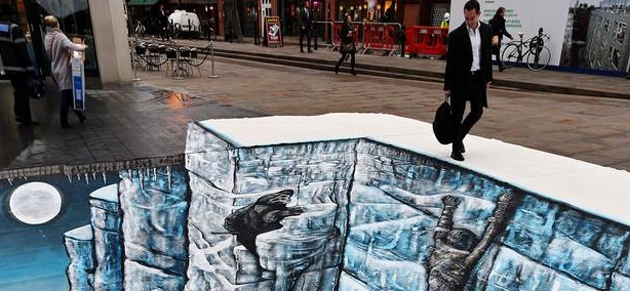 To celebrate the release Game of Thrones: The Complete Third Season on DVD and Blu-ray, HBO Europe commissioned some incredible 3D mural in London for its marketing campaign. Hit the jump to check them all out, and to see what a couple of fans did to be a part of the 3D piece. Some advice before you check it out, you might want to bring some rope!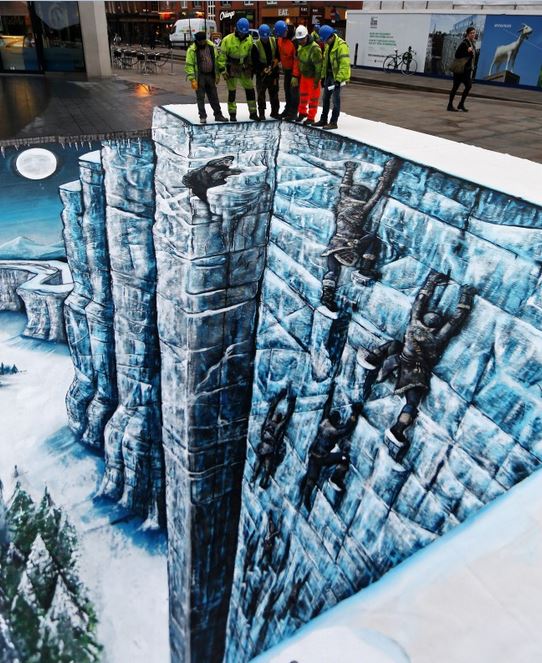 Created by street artists 3D Joe and Max, this 10m x 7.5m artwork is unique in that it's one of the first of it's kind to be 3D from more than one angle. You can just get vertigo from looking at it as the mind tries to make sense at what it's looking at. The sheer magnitude of it, the artists feel match the impact the show has had on the world.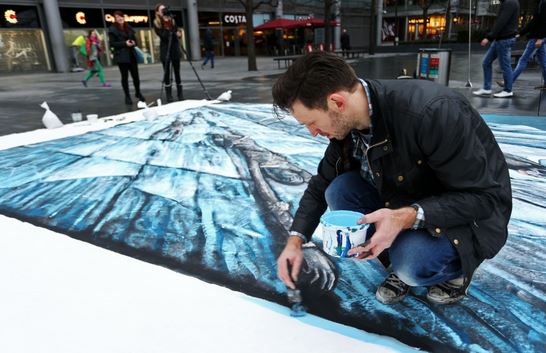 The promotional mural is located in London' Bishop's Square and was ingeniously thought of. Wonder how many girls will drag their Jon Snow's over to recreate moments on the wall from the show on their Instagram.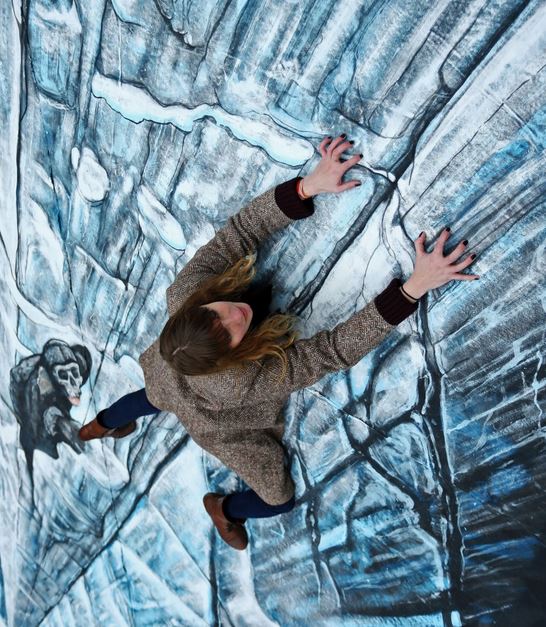 Winter is Coming, indeed.
However HBO USA, you're dropping the ball!
It would have been apt if there was a mural made here in the states since you know we were hit by the Polar Vortex and all.
Game of Thrones: The Complete Third Season is available now. Catch up before the season premiere on HBO April 6th at 9pm.