We all have opinions on the trailer preview, some may like it, others think its a nuisance. However you may feel about it, the trailer previews show no signs of going away any time soon. But some of them are a hit, like the Guardians of the Galaxy trailer preview, which lead up to the actual trailer being a smashing success.
Now the trailer preview for Michael Bay's Transformers: Age of Extinction looks to replicate that same success. Unfortunately this trailer preview came in the form of a Entertainment Tonight segment, and you all know how that goes with the annoying voiceovers taking over the trailer moments. Still, this one might be worth some of your time as there is some new footage. Plus we got a brand new poster to show you. Hit the jump to see them both.
The full trailer debuts tomorrow. Thanks to ComicBookMovie for getting the preview up. Let's hope that we get to see some more Dinobots in the new trailer than we did the last one.
Here is the poster of Mark Wahlberg as Cade.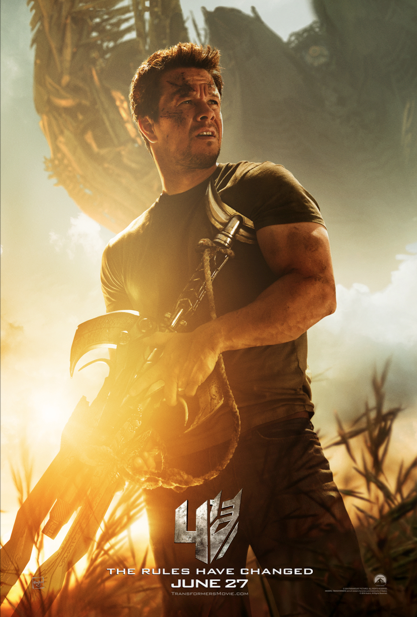 Opening in theaters on June 27, Transformers: Age of Extinction stars also stars Jack Reynor, Nicola Peltz, Stanley Tucci, Kelsey Grammer, Sophia Myles, Li Bingbing and T.J. Miller.