The first full trailer for Transformers: Age Of Extinction is out, and so far it looks like everything you would expect to see in a Michael Bay film. But if you watched the trailer, you probably saw a billboard during the first few seconds of the trailer. And if you thought it was nothing, well don't blame yourself. Many people ignore it. But if you take a closer look, you will notice how the billboard ties into the Transformers Universe.
That's right, Paramount Pictures has launched a new viral marketing campaign to help promote the upcoming sequel. But to find out what it is all about, you will have to hit the jump.
The viral tease comes in at the 14 second mark of the trailer in the form of a billboard. It reads: Remember Chicago; Report Activity; 855-363-8392.

The number is an fully functioning number that reminds callers to stay clear of all Transfomrers both Autobot and Decepticon. Whatever happened for this to occur remains a mystery, but the automated message tells us that if we do see a transformer, that we reported it to the TransformersAreDangerous.com.
So far the site is nothing more than just a downloadable poster with the option of signing up for updates. But this could lead up to something since we have seen these posters in the past. As we reported last year, propaganda posters could be seen on the set of Transformers: Age Of Extinction with the tagline reading Remember Chicago.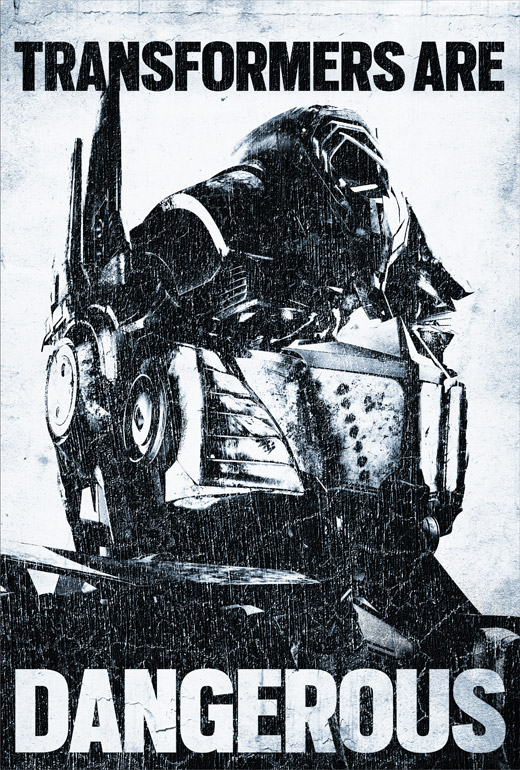 That exact line was seen in the trailer itself. Other propaganda lines include "Hate" and "Transformers Are Dangerous" with Optimus Prime's face front and center.
So could we see more viral marketing activity in the near future? Will the Paramount team actually have us call Transformer activity? We will keep you up to date should anything come up.
Opening in theaters on June 27, Transformers: Age Of Extinction stars Mark Wahlberg, Jack Reynor, Nicola Peltz, Stanley Tucci, Kelsey Grammer, Sophia Myles, Li Bingbing, T.J. Miller, Han Geng and Titus Welliver.