Can we finally make "French the Llama!" happen? Because Nerdfighters, we have so much cause to celebrate! You've undoubtedly been following in anticipation all the news leading up to The Fault in Our Stars hitting theaters over on the Vlogbrothers channel–and hopefully our site too . You've demanded your stars to visit your city (Reblog!).  And now–not only can you contribute your words of encouragement to be featured on a soundtrack music video but also become a TFIOS Fan Ambassador.
I mean seriously, FRENCH THE LLAMA!!!
We're a part of this and that's super exciting. Now here's the scoop and all the necessary links. Hit the jump to learn more.
Share your words of encouragement by April 11th:
For this one, think of words that mean something to you that you want to share. It can be phrases, lyrics, affirmations that have encouraged you and can help others too. Use visuals on Instagram, get creative with pics or InstaVids and use the hashtag #TFIOSencouragements
They'll be selecting the best #TFIOSencouragements to be featured in a music video for the film's soundtrack. Submissions must by up by April 11th.
Join the #FaultFanatics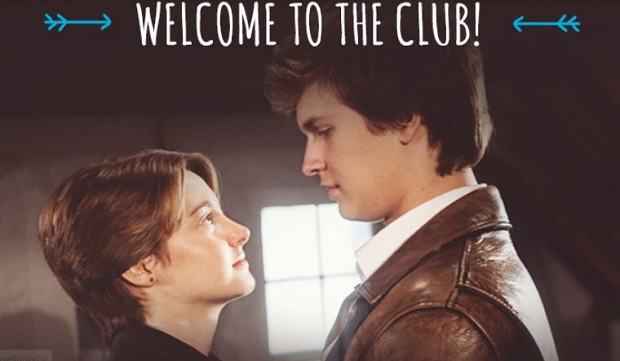 Take your fandom love to the next level and become a TFIOS Ambassador. The studio behind the film and creative team recognize that the fans are the stars too! With that in mind they have launched an interactive campaign to spread the love and creativity of the Fault Fanatics. When you sign up to be an ambassador FOX sends you over to a site that gives you tasks to unlock and a downloadable kit of special photo and design assets. With these you can express your excitement and dedication to the TFIOS movie by using the hashtag #FaultFanatics on whatever you create.

And by the way, the first task is to share the trailer with the hashtag #FaultFanatics
Have fun and Don't forget to be awesome.
The Faults In Our Starshits theaters June 6th.