At the MTV Movie Awards viewers got a chance to catch a sneak peek at John Green's The Fault in Our Stars, the movie poised to charm your pants off when it comes out on June 6th. Here we have a clip of Ansel Elgort as the charismatic Augustus Waters uttering the words of one of the novel's most quoted, reblogged, instagramed and retweetable moments. Hit the jump to see more.
"It's a metaphor, see: You put the killing thing right between your teeth, but you don't give it the power to do its killing."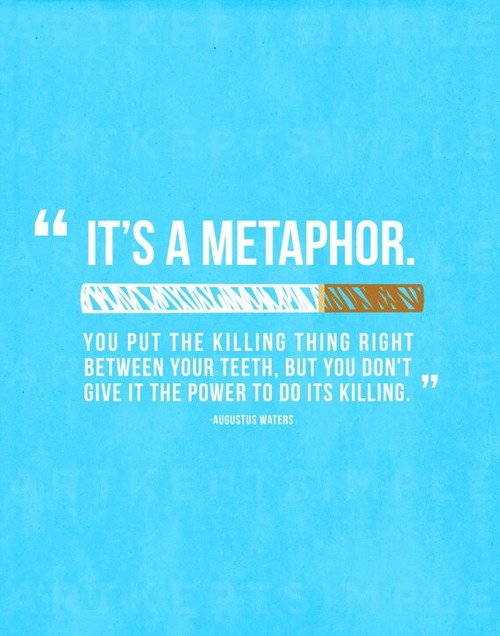 When Waters sets his sights on Hazel Grace (Shailene Woodley) at a cancer patient support group he enchants her in ways that she does not expect and like in the clip below, never ceases to surprise her.
TFIOS is gearing up to be a breath of fresh air in the YA film adaptation department. Elgort definitely nails Gus' cute snarkiness and the incredible Woodley brings to life Hazel Grace's quirkiness and quiet strength. This clip has only been up for a little while and there are already GIF sets and image collages of the scene.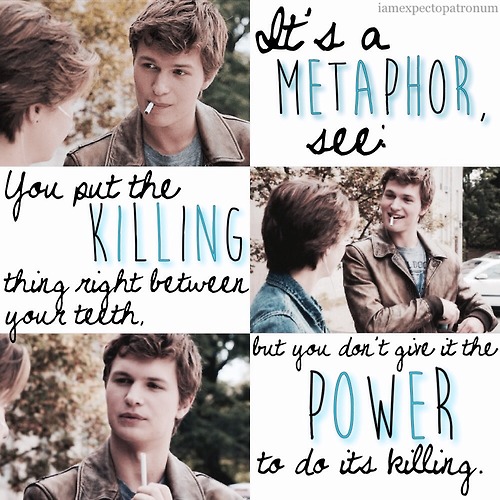 With the success of YA film adaptations, and Woodley's star power, The Faults In Our Stars has seen a huge spike viral promotions, whether it's from the studio itself or fans on tumblr. It should be interesting to see how far this goes before the film hits theaters in June.
What did you think about this clip from The Fault in Our Stars?
The Faults In Our Stars opens in theaters on June 6