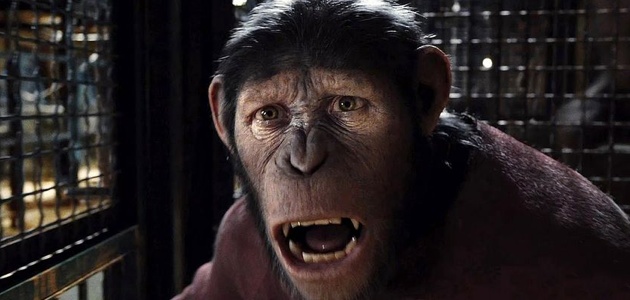 CinemaSins likes to point out mistakes in movies, and while some of them are valid, a lot of them just move the plot along. Sure they like to admit that they are nitpicking, but for the most part, their Everything Wrong videos are in good fun.
Their latest video takes some shots at Rise Of The Planet Of The Apes, which is perfect timing considering that Dawn of the Planet of the Apes is hitting theaters next week. In this latest video, CinemaSins rolls through "everything wrong" with the prequel in nine minutes. They even do something unusual. Hit the jump to see the video.
Directed by Matt Reeves, Dawn of the Planet of the Apes stars Jason Clarke, Keri Russell, Gary Oldman, Kodi Smit-McPhee, with motion capture performances by Andy Serkis and more. It opens in theaters on July 11.
A growing nation of genetically evolved apes led by Caesar is threatened by a band of human survivors of the devastating virus unleashed a decade earlier. They reach a fragile peace, but it proves short-lived, as both sides are brought to the brink of a war that will determine who will emerge as Earth's dominant species.