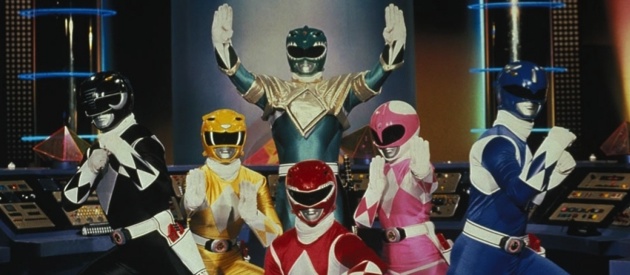 The Power Rangers were pretty much the show to watch when you were a kid during the 90s. And it's time to revisit that childhood nostalgia with the new film set to be released by Lionsgate and Saban Brands.
Roberto Orci will produce, while Ashley Miller and Zack Stentz will pen the script. Haim Saban, Brian Casentini, and Allison Shearmur will co-produce. While a cast has yet to be announced, Lionsgate and Saban have scheduled Power Rangers to be released July 2016. Hit the jump for more info.
Here's the official tweet from Lionsgate:
Lionsgate and Saban Brands are pleased to announce the release date for Power Rangers: July 22, 2016! #PowerRangers pic.twitter.com/hy42xa2NZq

— LIONSGATE MOVIES (@lionsgatemovies) August 13, 2014
Here's the official synopsis:
Synopsis: From a story by Executive Producer Roberto Orci (TRANSFORMERS, STAR TREK, AMAZING SPIDER-MAN 2) and screenwriters Zack Stentz and Ashley Miller (X-MEN: FIRST CLASS, THOR) comes a modern reinvention of the Mighty Morphin Power Rangers, a group of ordinary high school kids who find themselves infused with extraterrestrial powers and must harness those powers as a team to save the world.
Now we don't know much else about the film itself, in fact it is pretty much the same premise for almost all the incarnations of the Power Rangers since 1993.
Looking at the schedule, Power Rangers will be going head-to-head against Guy Ritchie's King Arthur movie, while Bourne 5 opens a week before Power Rangers, and the sequel to Dawn Of The Planet Of The Apes opens a week later. Lionsgate has done some solid marketing for films like The Expendables and The Hunger Games, so it should be interesting to see what they come up with for the Power Rangers.