With the second season of Marvel's Agents of S.H.I.E.L.D. premiering in September, a mysterious new billboard that promotes the show has popped up on a popular LA intersection. It features the weird alien equation that Agent Coulson was writing at the end of the season finale. Check out the mysterious billboard after the jump.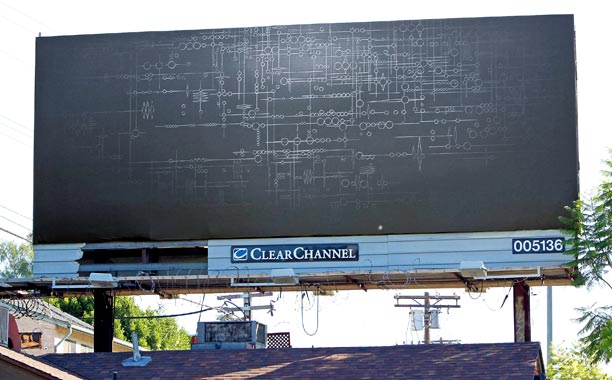 Because it doesn't have anything on it other than the alien equation, it will be interesting to see if this billboard changes to something different in the next few weeks. If it does change, we'll definitely post about it on our site.
Marvel's Agents of S.H.I.E.L.D returns for a second season on Sept 23rd at 9 pm EST on ABC.
Thanks to EW for the heads up about the billboard and the pic.