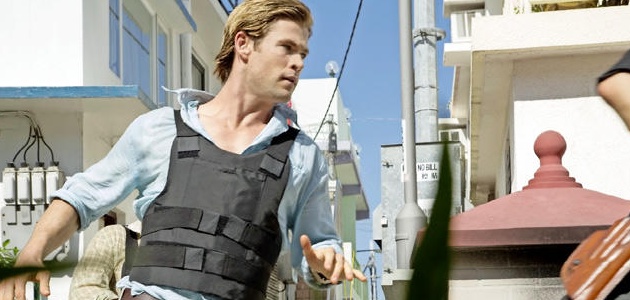 It's been a while since we've seen Michael Mann direct a feature film, in fact, the last one was 2009's Public Enemies. Two years later he would act as producer for the Texas Killing Fields. But now he is back with a technological crime thriller, Blackhat.
Mann's artistic mix of music and style with intense action and plot twists is something that has been missing for quite some time. In Blackhat, Chris Hemsworth plays an American hacking extrodinare, who is taken out of prison to help the government stop a hacking terrorist. Sounds some what interesting considering how much we rely on our smartphones and how we feel that big brother is always watch us. Hit the jump to check out the trailer.
Mann isn't known for his visuals, which is why we are getting a bit more dialogue exchange and seeing splashes of character development in the trailer. If anything it is great to see Mann back in action.
Blackhat is scheduled for a January 16, 2015 release.
Directed and produced by Michael Mann, the film stars Chris Hemsworth, Viola Davis, Tang Wei and Wang Leehom, and it is written by Morgan Davis Foehl and Mann. Legendary's Thomas Tull and Jon Jashni produce alongside Mann, while Alex Garcia and Eric McLeod serve as the executive producers.
Set within the world of global cybercrime, Legendary's Blackhat follows a furloughed convict and his American and Chinese partners as they hunt a high-level cybercrime network from Chicago to Los Angeles to Hong Kong to Jakarta.