Joining many other resource management / role playing games on Facebook, Game of Thrones Acent lets the player take a commanding role and play an integral part in all the intrigue and political back stabbings that fans have come to love about the show. Follow the break to get the details on this new virtual window into the world of Westeros.
Game of Thrones Ascent is the first game developed and released by the Boston-based developer Disruptor Beam. Focusing their attention squarely on the literary world of the Song of Fire & Ice novels as well as the HBO produced hit television show Game of Thrones, they have constructed the perfect gateway for fans to not only explore Westeros in a much more hands on manner, but also allow them to partake in all the politics and underhanded dealings that the show is famous for.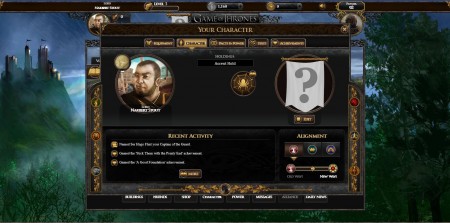 By creating their own fictional character, player's are introduced into the world through a rather simple but highly intuitive tutorial system that allows them to easily get acquainted with all the facets of the game needed to take full advantage of its many options. From recruiting and training soldiers, establishing a stronghold, creating or destroying alliances between houses, gaining more power and influence throughout the land by completing a myriad of quests and goals, the player is given a variety of ways to tailor an experience that is uniquely theirs while still staying true to the show itself.
Other aspects such as forming alliances with other Facebook friends to take down a fellow Facebooker who you all want to see crushed and have bow down before you, or how through weekly updates developer Disruptor Beam keeps the game up to current affairs with the television show so that players can feel as though they are an active participant in the most recent episode, Game of Thrones Ascent is the perfect excuse to spend some quality time in the fictional world of Westeros and if they feel so inclined, try to take it over while there.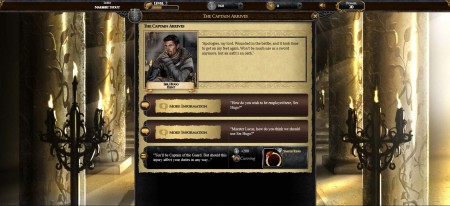 You can find the game through the Game of Thrones official Facebook page here, or you can simply follow this link directly to the game itself, Game of Thrones Ascent. Provided below you can also find the official trailer for the game.
You can catch new episodes for Game of Thrones on HBO every Sunday night.