Smartphones and tablets have become popular tools for watching TV and streaming video. New TV apps for these devices help find your favorite shows and navigate through the endless listing of programs. And unlike the TV remote, your smartphone is always handy.
More than just TV controllers, these new apps help you search for shows, times and additional information. According to www.cable-tv.com, you can design a cable package containing hundreds of channels and endless programs, which makes finding a specific program using the online guides seem difficult. These apps come to the rescue.
Speak, and DirecTV Listens
1.) The new DirecTV Voice app is scheduled to be released this summer, and it's a good start at solving the program search issue, according to CNET. It will initially be available as a beta product on smartphones, with the tablet version following.
DirecTV worked with Nuance, creators of Dragon NaturallySpeaking, to create an app with a high degree of accuracy in voice recognition. Voice recognition gets rid of the need for buttons, and unlike a TV remote, the app gives you functionality even when you're away from the cable box.
The DirecTV Voice app connects the phone to the cable box, and you can be anywhere to make this connection. A microphone appears, and you say what you're searching for. "Show me movies with Angelina Jolie," or "List family comedies on tonight," are examples of the searches you can do. A list of results will be displayed along with show times, ratings and episode descriptions.
If you're in front of your TV, the program will start. If not, you'll be given the options of either recording the show or creating a bookmark. The app will pop-up searches based on your history.
You will learn what works best for you. "Show me Sci-Fi movies," will generate a large list you'll have to scroll through to find what you want. "Show me Sci-Fi movies with Tom Cruise released after 2010" gives you a much smaller list to choose from.
What's On TV Tonight?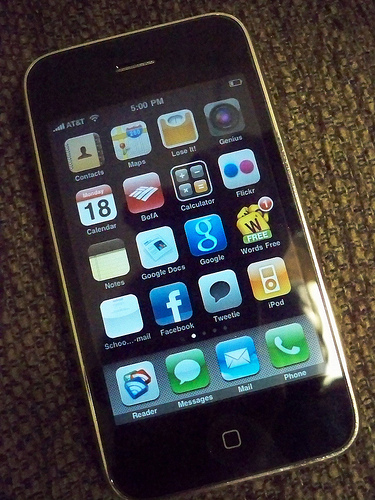 2.) Napkin Studio has created What's On TV? Well, with the handy iOS device that looks like a TV guide, you'll know exactly which app to use in order to find the answer. It's customizable to help you filter through result listings that are long. You can specify new episodes, reruns or just HD programs.
When away from home, you can find nearby movie theaters and display show times. Or, you can specify a movie title and bring up theaters currently showing it. You can have the app send you reminders when your TV show or movie is about to start. Additional information about programs can be viewed, as well, such as cast and episode history.
Do You Hulu?
3.) For devotees to the streaming service Hulu, an app is available from iTunes called Hulu Plus. An update is now available that is faster and supports more devices, according to Android Police.
The app itself is lean on features, but it does let you stream content to your tablet or smartphone. You must have a Hulu subscription to watch. The app is free; Hulu is not.
This app lets you keep up with your shows wherever you are. Watching CNN on your laptop in the morning as you get ready for work, and hate to leave because a good segment just came on? Pick it up on your smartphone with this app as you walk to work. Don't miss the last few minutes of your show, or be late to work, again.
Changing the Way You Watch TV
These and future apps support changing viewing habits for television. People want to watch what they want, when they want and on various devices. Streaming services are producing original content. Cable services are implementing streaming services. As all of the things you watch get bundled into the classification "online content," new mobile apps will keep you in control.
What is your favorite television-related app? Tell us in the comments.
Photo by Flickr user Bonnie Brown
---
Editor's Note: This article was written by guest writer Cody Hall, a tech writer from El Paso.