Like many people, I lurk around Reddit during my downtime, and I find some pretty interesting stuff. Sometimes that stuff relates to movies and television, so I feel obligated to share it with our readers. After the break, check out what's been making the rounds on Reddit recently.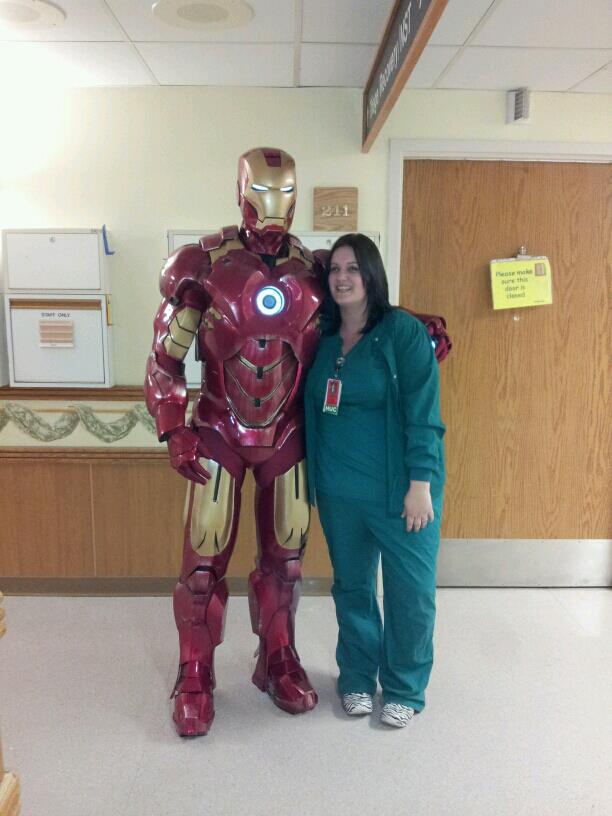 Someone on Reddit decided to re-edit the new series of Arrested Development to be in chronological order, but all the videos were taken down for copyright issues (obviously). [Creddit]
Universal Orlando Resort has a new section modeled after The Simpsons hometown Springfield. You can read about it officially here, and check out pictures from this album. [Creddit]
Check out this album of actors laughing behind the scenes in movie and television productions. [Creddit]
We have another great fan-made Iron Man suit, and the guy visits hospital children. Check out the album here. [Creddit]
Arnold Schwarzenegger and Sylvester Stallone star together in the upcoming Escape Plan, and the first poster has hit the web. [Creddit]
This magazine cover might have jumped the gun a bit on M. Night Shyamalan. [Creddit]
There were a few threads with set pics of Sebastian Stan as the Winder Soldier in the Captain America: The Winter Soldier. [Creddit] [Creddit]
People please! it's the summer time don't leave your animals in your cars. [Creddit]
The first poster for The Hobbit: The Desolation of Smaug has been released. [Creddit]
Here are some cute GIFs of a kid meeting Robert Downey Jr. [Creddit]
This is the best (well, and only) Toothless cosplay I've seen. [Creddit]
Let us know if you find any cool Reddit links!