Father's Day is this Sunday, and if you're still looking for a gift, we have a few suggestions for the cinephile dads out there. After the break, Check out these classics that were recently released on Blu-ray.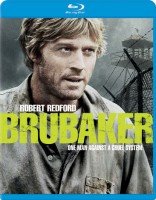 Brubaker
The 1980 prison drama Brubaker is directed by Stuart Rosenberg and written by W. D. Richter. Robert Redford stars as the new warden of a corrupt prison who attempts to unravel the mysterious scandal. Based on a true story, the film was acclaimed for its gritty realism and even nominated for a Best Writing Oscar. It's a great film, and Redford's performance is spot-on as always.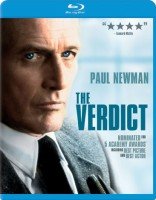 The Verdict
The Verdict is a 1982 courtroom drama directed by the legendary Sidney Lumet and written by acclaimed writer David Mamet. The film was nominated for five Oscars, including Best Picture. Paul Newman stars as a lawyer that takes on the Archdiocese of Boston in a malpractice suit when everyone says he should settle. This Blu-ray has some great special features.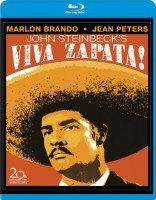 Viva Zapata!
Directed by Elia Kazan and written by John Steinbeck, the 1952 Viva Zapata! was nominated for four Academy Awards, and co-star Anthony Quinn won for Best Supporting Actor. The film stars Marlon Brando as real-life Mexican Revolutionary Emiliano Zapata. While not quite as good as the other films on this list, Viva Zapata is a solid film with some big names behind and in front of it.

All of these films are available now on Blu-ray, so impress your papa with some classics.