The BBC's hit series Sherlock returns for its third series this Fall in the U.K. (early 2014 here in the U.S.), and fans on both sides of the Pond have been clamoring for any bit of information following the climax of the second series finale which saw the "death" of Sherlock (Benedict Cumberbatch). Fan site Sherlockology began posting images to various social networks on Monday, teasing "Something Big's Coming." See some of the images and get more information after the jump!
On Monday morning, Sherlockology posted an image with the words "Something Big's Coming"superimposed over an opaque number 5 and the hashtag #SherlockR3vealed to their accounts on Facebook, Tumblr and Twitter. And for the past 3 days, they've continued to post subsequent images all with a phrase or line of dialogue from Sherlock, a number and the hashtag.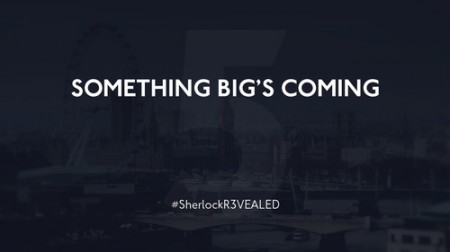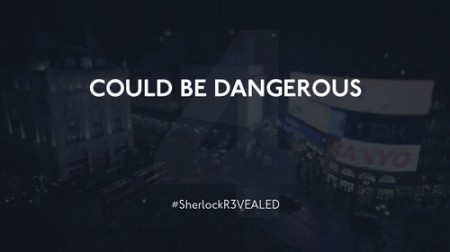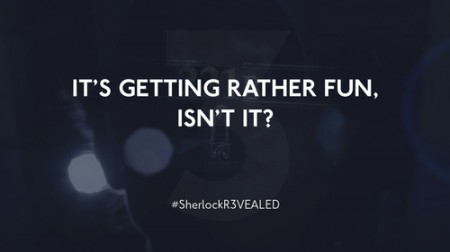 As for what this countdown will lead to, it could be a teaser for the upcoming series or something as minute as a clue to what one of the episodes will be about. It was revealed on Monday that Sherlock would face a new nemesis, Charles Augustus Magnussen played by Lars Mikkelsen, brother of Hannibal star, Mads Mikkelsen.
In order to find out if this countdown came from an official source or if it was created by Sherlockology, we googled to see if other sources had written stories about it. Nothing came up. We then reached out to Sherlockology directly via Twitter and Tumblr, as they were the source of the images. It took several attempts to get an answer out of them and when we did, they were quite coy.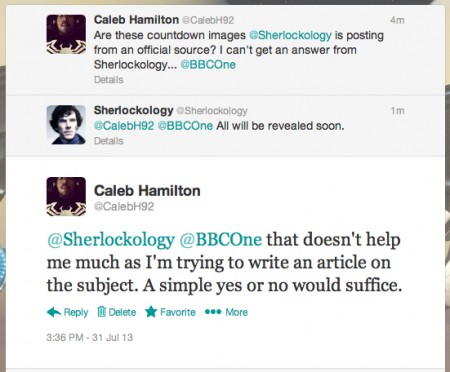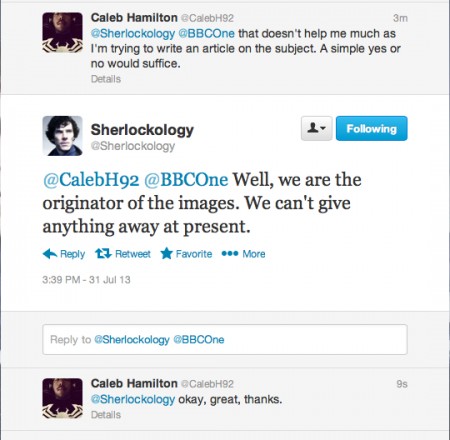 It is not known if the site read the message that was sent to them via Tumblr, however it was pointed out that the information being sought out was explicitly for this article. Never once was Sherlockology asked to divulge whatever will be revealed on Saturday, but it seems they assumed that that was the information we were after. Either way, we'll know what this is all about soon enough.
Sherlock returns to BBC One this Fall and U.S. fans should expect the series to bow on PBS next Spring.