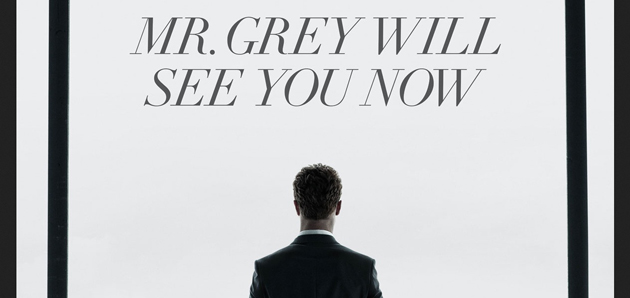 While the Sam Taylor-Johnson directed adaptation of E.L James' Fifty Shades Of Grey isn't due to be released into theaters until Valentine's Day 2015, Universal is already launching the viral marketing campaign for the film. The studio has also released the first poster from the film, in what the marketing team calls a "billboard image", which has Christian Grey's back turned to the viewer. So if you live in the Los Angeles area, specially the Hollywood area, there is a good chance that you will get to see billboard image grace the side of a building. Hit the jump to see the viral website and the poster.
The Grey Enterprises Holdings website allows fans to sign up as "interns," and will be contacted if any opportunities arrive. I'm guessing that these opportunities will come in the form of updates like the release of images, posters, clips, and the movie trailer. Here's an excerpt from the viral website:
GREY ENTERPRISES HOLDINGS IS A WORLD LEADER IN COMMUNICATION TECHNOLOGIES, SUSTAINABLE ENERGY AND INTELLIGENT SYSTEMS DEVELOPMENT. THROUGH ITS MERGERS AND ACQUISITIONS ARM IT HAS BUILT A SHIPPING, LOGISTICS AND COMMODITIES NETWORK THAT SPANS THE GLOBE. GEH WORKS WITH DEVELOPING NATIONS TO PIONEER RADICAL INNOVATIONS IN AGRICULTURE AND STRENGTHEN INDIGENOUS ECONOMIES.

GREY ENTERPRISES HOLDINGS – WE INVEST IN HUMANITY.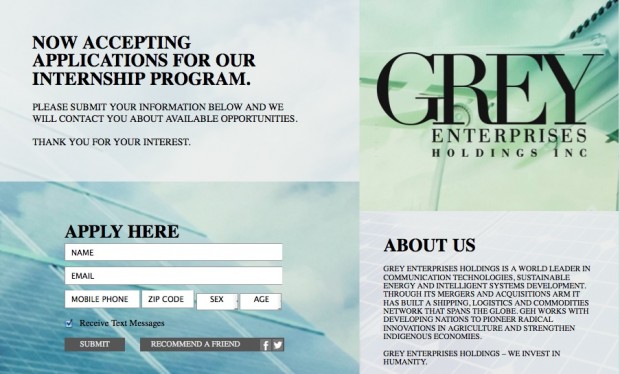 And here is the first look at the billboard image/poster.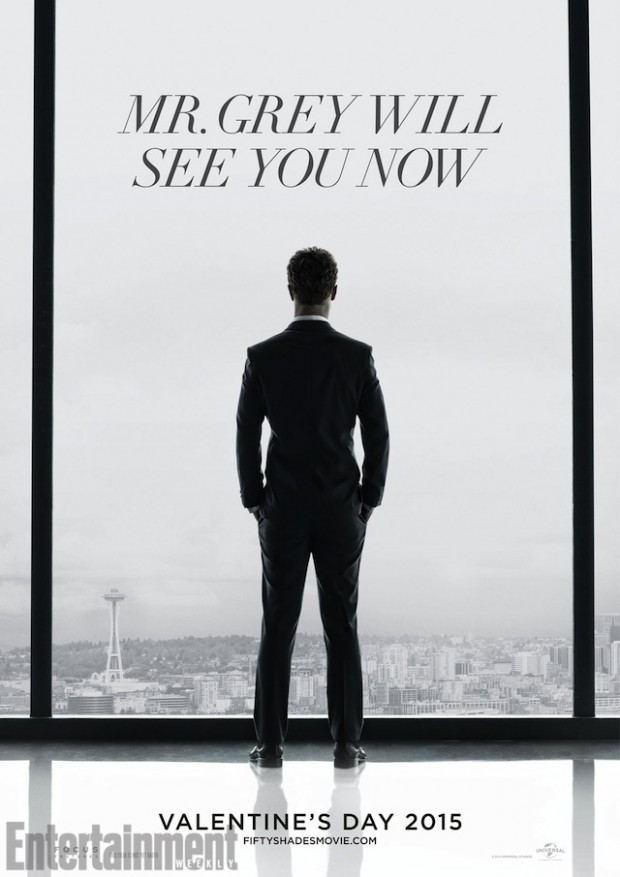 Fifty Shades of Grey is based on the first book in the trilogy which follows the relationship of 27-year-old billionaire Christian Grey and college student Anastasia Steele. Subsequent novels in the series, "Fifty Shades Darker" and "Fifty Shades Freed" explore the couple's deepening relationship.
Fifty Shades Of Grey stars Jamie Dornan, Dakota Johnson, Jennifer Ehle, Luke Grimes, Victor Rasuk, Eloise Mumford, Max Martini, Rita Ora, Marcia Gay Harden and Callum Keith Rennie, Fifty Shades of Grey hits theaters February 13, 2015.