CinemaCon is nearing the tale end of its conference, and with so many studio panels pushing their upcoming tentpoles, it's very likely that some studios will get writers and bloggers to fall in love with their movies with some viral marketing pitches.
This morning some writers received a delicious wake up call as Paramount delivered pizzas to their doorstep. If you are a geek, you might know that these pizzas were given out to help promote the release of the new Teenage Mutant Ninja Turtles trailer. Hit the jump to see how the viral marketing promotion kicked off.
Here is from Silas Lesnick from Comingsoon.net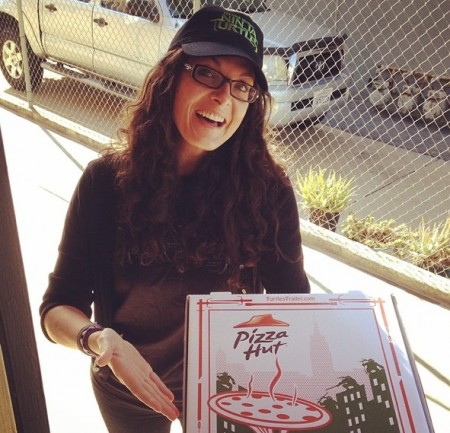 And here is another from Peter Sciretta from Slashfilm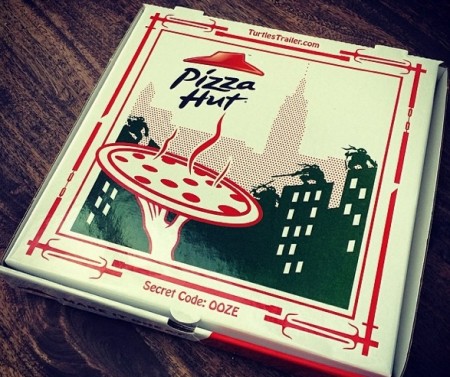 You may have noticed the TurtlesTrailer.com website marked at the top of the Pizza Hut pizza box. Typing this in would take you to the offical website where if you typed in the passcode "Ooze" you would see the official trailer.
Opening in theaters on August 8, the Jonathan Liebesman-directed Teenage Mutant Ninja Turtles reboot stars Megan Fox, Pete Ploszek, Noel Fisher, Jeremy Howard, Alan Ritchson, Danny Woodburn, William Fichtner, Will Arnett, Whoopi Goldberg, and more. Michael Bay produced.