Today's edition of the Buzz we cover Channing Tatum becoming a member X-Men, Noomi Rapace joins Will Smith in a variation of a X-Men movie, the first image of The Walking Dead season 5, and the passings of Alien designer H.R. Geiger and Search For Sugarman director Malik Bendjelloul. And yes, Roberto Orci is directing Star Trek 3. So prepare for the worst, or the best. All this and more after the jump.
H.R. Geiger gave us a reason to know why no one hears your scream in space. Those damn Xenomorphs still give us nightmares, and today, we learn that the man who created the foundation of that world has passed at the age of 74. Slashfilm says that Geiger died due to injuries sustained during a fall. Geiger's Xenomorph designs have been said to be beautiful due to the biological and mechanical look. It is also said that the creatures were seductive in nature. All of his creations were made with time, financial, and material limitations.
It has been confirmed by GeeksOfDoom via Total Film that Channing Tatum will play as Gambit in the upcoming X-Men: Apocalypse. X-Men film producer Lauren Schuler-Donner confirmed the news in an interview with the film site, and here is what she had to say:
"It is Channing, yes, yes. He's a rogue, he's a rascal, just like Remy LeBeau. He can handle the action, as we know, and he's got a real good heart, I know him personally. He'll be great for Gambit, and he's a southerner too, he understands that world, and you know Gambit loves New Orleans."
And here is a video of the producer confirming the news.

When we last left Rick and his band of merry zombie apocalypse survivors, they finally reached Terminus. But what they hoped to be sanctuary, turned out to be hell for them. Forced into a freightcar, we won't know what will happen to everyone until October of this year. But until then, we have this photo of Rick looking like he is escaping from the frieghter.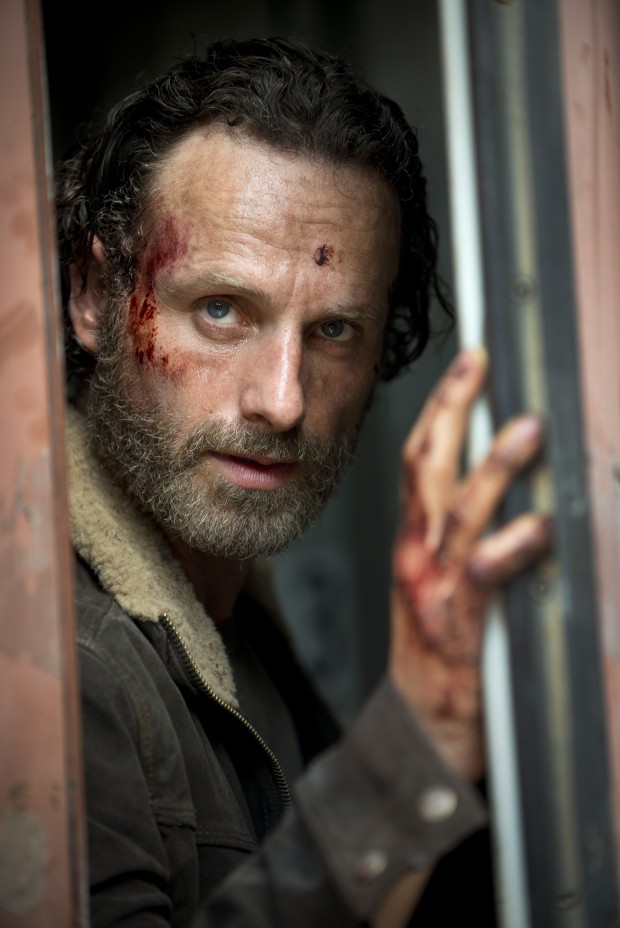 Malik Bendjelloul, director of the Oscar-winning documentary Searching for Sugar Man, has died at the age of 36. A cause of death was not released.
Noomi Rapace will be joining Will Smith in Legendary Pictures' Brilliance. According to Variety, the film, based on the Marcus Sakey novel, centers on 1% of the world's children who born are savants (aka "brilliants") with special powers. A federal agent who has become a master hunter of terrorists must track down a savant terrorist who intends to start civil war.

Finally, Star Trek 3 has found its director. With J.J. Abrams directing Star Wars: Episode VII, Paramount needed to find a someone to direct Star Trek 3. The studio has settled on Roberto Orci. The man who wrote the screenplays for Transformers Revenge of the Fallen, Cowboys and Aliens, and The Amazing Spider-Man 2, will direct his first feature film. But there are those who feel uneasy with the decision considering he has never directed a film. Variety was the first to report on this.