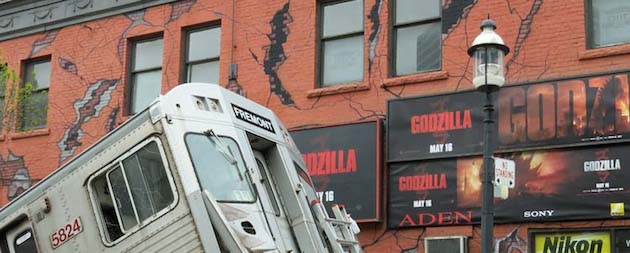 Godzilla is out, and our own Marc Vibbert enjoyed what he saw. While the film is getting great reviews on today's release, promotions for the film have taken a cool and interesting turn. Marketers have taken a small Toronto street and created what seems like a war zone to market the big budget monster flick. Hit the jump to see more of the carnage.
Toronto-based marketing firm Juxta Productions created the scene; complete with crashing subway car, cracks in a nearby building and even vehicles along the rooftop. Walking by this, you might think Godzilla was close by. The attention to detail appears to be striking, as the subway car looks quite real. The entire display is said to have taken six weeks from conception to realization.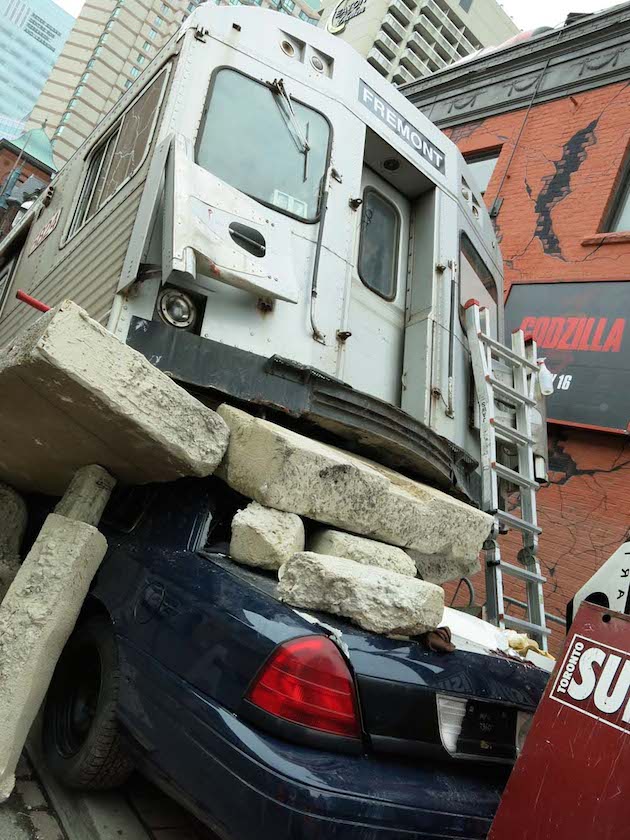 You'll notice the subway car says "Fremont", no doubt a reference to the in-world location where Godzilla wreaks havoc in and around San Francisco. What's amazing is that the subway car actually appears to be an older Toronto Transit (TTC) vehicle, as referenced by the red "5824" id number on the side. Surely it must have been a task to get something like that from the TTC.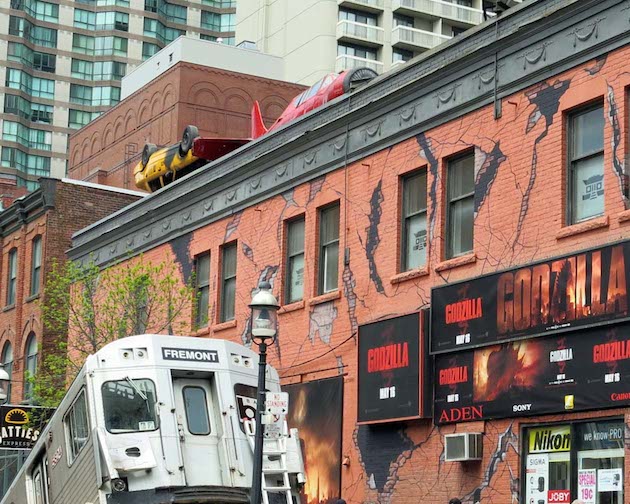 Needless to say, if you were walking south on Yonge Street and saw this scene rising from around the corner of a local camera store at Elm Street – you might be more than a little taken aback at the sight. That's likely exactly what was intended, with theatres playing Godzilla no more than a couple blocks south of the scene.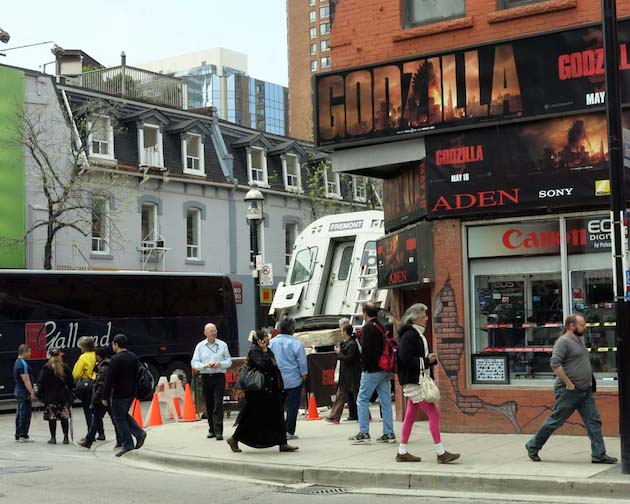 Update: Warner Brothers has also released a cool video that looks at the creation of this promotion. Check it out.
Godzilla stars Aaron Taylor-Johnson, Elizabeth Olsen, Bryan Cranston and a big, green, monster. The movie opened today, May 16th, 2014.