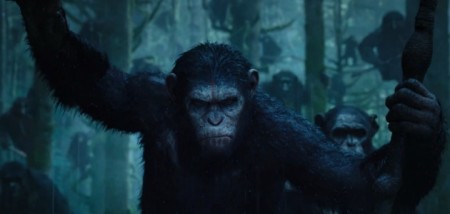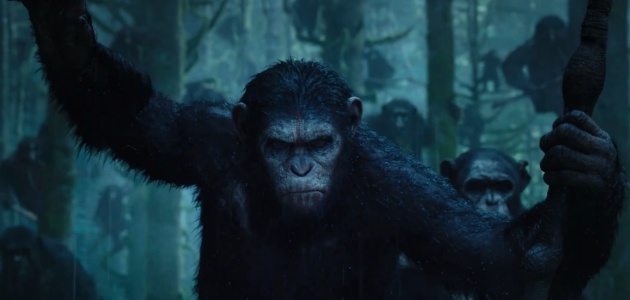 Following the WETA featurette and the three prequel viral videos, comes another Dawn of the Planet of the Apes featurette from the 20th Century Fox marketing team. The featurette takes a visit to the set of the film, which is set years after Rise in a San Francisco ravaged by time and the war between humans and the apes. What makes this set visit exciting is that, director Matt Reeves and and production designer James Chinlund talk about creating a world using practical sets. Even some of the cast get to chat about their experience working in the real world as opposed to working with a blue screen. Hit the jump to check out the latest Dawn of the Planet of the Apes featurette from 20th Century fox.
Directed by Matt Reeves, Dawn of the Planet of the Apes stars Jason Clarke, Keri Russell, Gary Oldman, Kodi Smit-McPhee, with motion capture performances by Andy Serkis and more. It opens in theaters on July 11.
A growing nation of genetically evolved apes led by Caesar is threatened by a band of human survivors of the devastating virus unleashed a decade earlier. They reach a fragile peace, but it proves short-lived, as both sides are brought to the brink of a war that will determine who will emerge as Earth's dominant species.