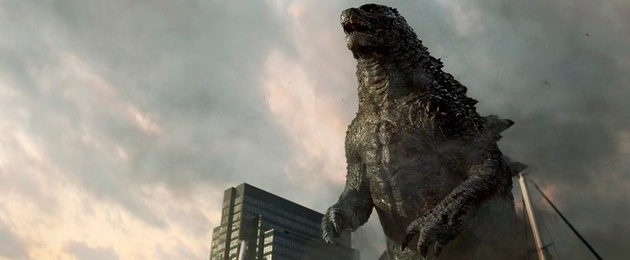 Godzilla 2 was inevitable. Once it became that box office hit on it's first weekend, Legendary went to work on getting a sequel done. But then Gareth Edwards said he would be directing a Star Wars spinoff. Most thought that meant Edwards wouldn't return to direct a sequel. However, Legendary Pics President Thomas Tull dropped by Comic-Con and presented a video of Edwards telling Hallh H he will be back to direct the sequel after he works on "small little sci-fi movie."
But Tull ended that portion of a panel with a huge stinger, Godzilla wasn't the only kaiju.
Now Warner Bros and Legendary have dated Godzilla 2 for a June 8, 2018 release. Hit the jump to see who Godzilla will be going up against in the movie, and Godzilla 2 will go up against at the box office.
As it stands Godzilla does not face any direct competition, but an untitled Pixar film does open a week after it.
The Wrap was the first to report on the news.
While we don't know much about the sequel, we do know that Godzilla could be going up against at least three kaijus. As confirmed by Tull at the San Diego Comic-Con, Godzilla, a giant pteranodon called Rodan, the mosterous moth called Mothra, and the three-headed dragon kaiju Ghidorah.
The Star Wars spinoff is scheduled for a December 2016 release, meaning Edwards would jump into Godzilla 2 right after he is done doing the press tour for the Star Wars spinoff.