The tagline for Luc Besson's Lucy is "The average person uses 10% of their brain capacity. Imagine what she could do with 100%." Now we've seen plenty of films explore the use of a character's full potential. All of them had pretty interesting viral marketing campaigns, but what if a film took a completely different look at how a character used their brain or lack thereof.
Dumb and Dumber To is the long awaited sequel to the Farley Brothers' 1994 film. Now we've seen plenty of parody posters, but this one is pretty funny considering it is mocking a film that prides itself on using 100% of their brain, hit the jump to check it out.
Here are the Lucy parody posters promoting Dumb and Dumber to.
Prepare to get your Harry on, people! #dumbanddumberto pic.twitter.com/PAZCe4suva

— Jeff Daniels (@Jeff_Daniels) August 15, 2014
And just in case you can't see the photos above, there are the posters.

And here is the original poster.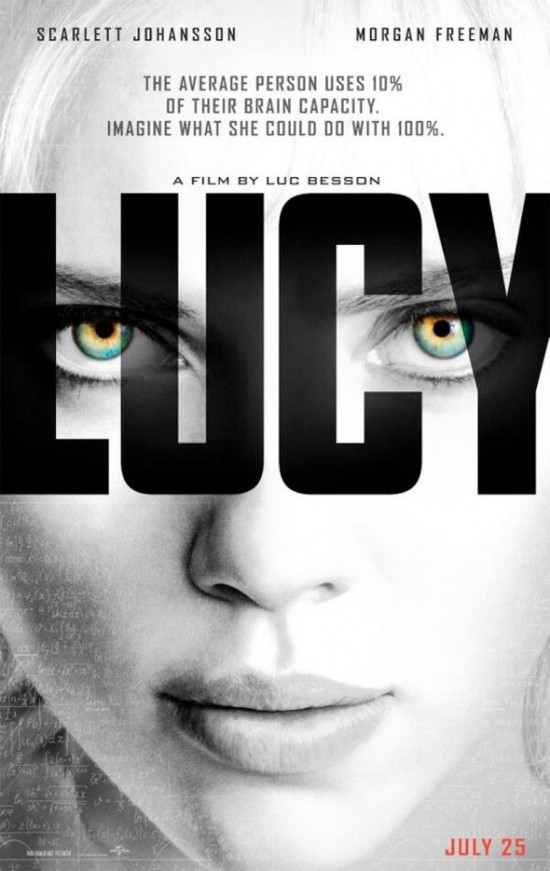 Well considering that Harry and Lloyd aren't the brightest people around, these kinds of posters were inevitable. And as the film has clearly shown us, the two haven't exactly gotten any smarter over their decade long absence.
Directed by Peter and Bobby Farrelly, Dumb and Dumber To also stars Kathleen Turner, Laurie Holden, and Rob Riggle. It opens on November 14.
Jim Carrey and Jeff Daniels reprise their signature roles as Lloyd and Harry in the sequel to the smash hit that took the physical comedy and kicked it in the nuts: Dumb and Dumber To. The original film's directors, Peter and Bobby Farrelly, take Lloyd and Harry on a road trip to find a child Harry never knew he had and the responsibility neither should ever, ever be given.

The Farrelly brothers produce Dumb and Dumber To alongside Riza Aziz and Joey McFarland of Red Granite Pictures. They are joined by fellow producers Charles Wessler and Bradley Thomas. Universal Pictures will distribute the film in the United States, Canada and select international territories.