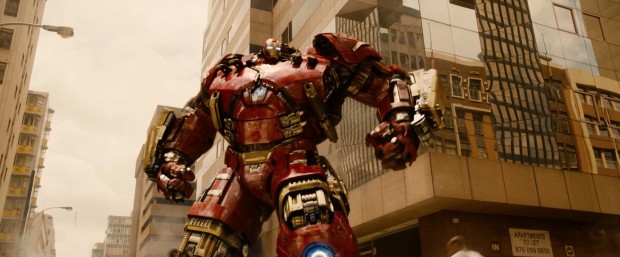 In the wake of the Avengers: Age Of Ultron trailer leak, we have seen Marvel release the actual trailer ahead of schedule, release a slightly altered version of that same trailer during Agents of S.H.I.E.L.D., and now we are getting another trailer. We may be getting too much of a good thing too soon, but I am willing to bet that this trailer would not have been released if the first trailer was leaked.
The newest Age of Ultron trailer is a mix of the old and new. Though it plays out like the first trailer, the opening is slightly different, and there is of course new footage. But the same "No Strings On Me" song plays throughout the trailer, and it even ends on the same not.
Robert Downey Jr., Chris Evans, Scarlett Johansson, Chris Hemsworth, Mark Ruffalo, Jeremy Renner, James Spader, Elizabeth Olsen, Aaron Taylor-Johnson, Paul Bettany, Don Cheadle, Andy Serkis, and Samuel L. Jackson all star in the film, directed by Joss Whedon. Avengers: Age of Ultron opens in theaters on May 1, 2015.