G.I. Joe: Retaliation was supposed to open in theaters last June, but it got pushed all the way back to March 29th of this year. Back in April, Paramount had begun the Cobra Special Forces viral campaign, but it got shelved along with the film. With less than two months until the movie's release, the campaign is back. Get the details after the break.

At CobraSpecialForces.com, you can enlist in the terrorist organization via Facebook Connect, download imagery for your social media profiles, and find Cobra events near you. Yahoo! has some cool posters to promote the campaign, which you can see below along with the recruitment video.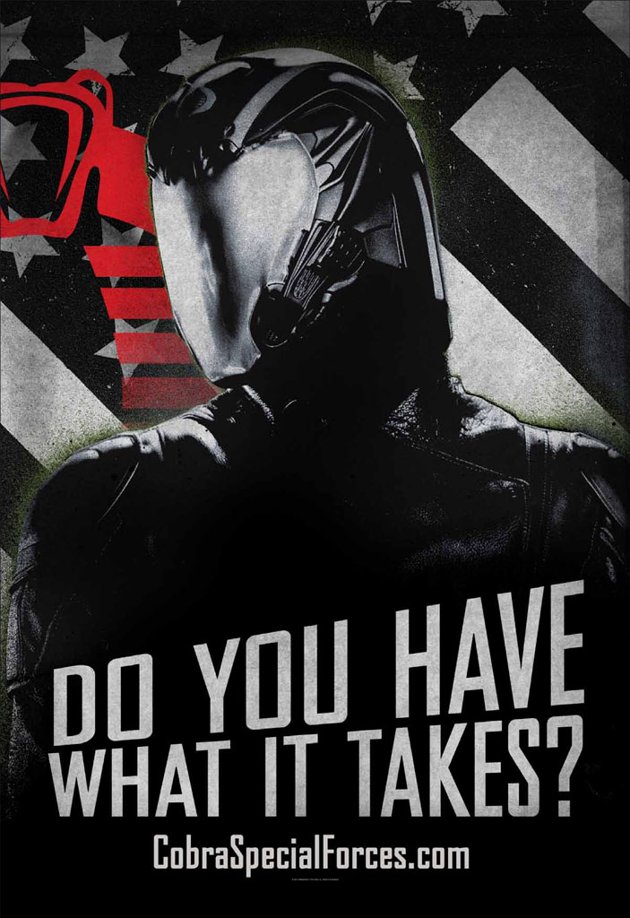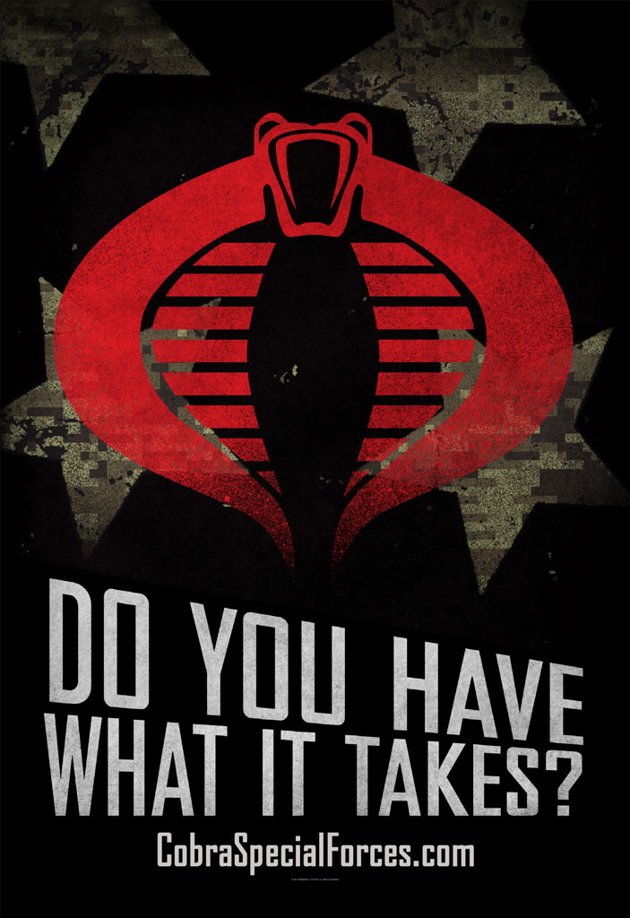 In the sequel to the 2009 action blockbuster G.I. Joe: Rise of the Cobra, COBRA is able to infiltrate the highest levels of American government when master of disguise Zartan (Arnold Vosloo) replaces the President (Jonathan Pryce). After most of the G.I. Joes are wiped out, it's up to Roadblock (Dwayne Johnson) and his team to take down the imposter. Written by Rhett Reese and Paul Wernick and directed by John M. Chu, G.I. Joe: Retaliation opens March 29th.