While there were many things to sit through on Comic Con Friday, the one sole superhero related movie that was released was The Amazing Spider-Man 2. Director Marc Webb, and film stars Andrew Garfield, Jamie Foxx, and Dane DeHaan were in attendence to present some very exciting footage and ask some equally interesting questions from attendees. The entire panel was pretty extensive itself with the curtains opening to reveal a wider screen, and a funny pre-recorded opening video that showed Garfield as Spider-Man trying to get passed SDCC security to get into his panel.
That was fun and all, but what followed can only be described as hilarious hit the jump for more.
During the Panel we learn that Emma Stone could not be in attendance due to shooting a Woody Allen film in Paris, France. But as she explains why she is unable to be here in San Diego we hear a few sparks that come from the speakers. At first one might think it is some form of technical difficulty, but then it gradually occurs more and more until the screen goes black and we see Electro singing his version of "The Itsy Bitsy Spider"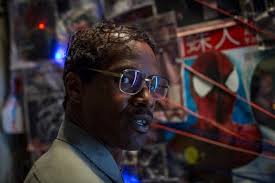 Jamie Foxx then walks out to the sounds of Kayne West's Powerful. As soon as he sat down, Spider-Man said that he loved Foxx in Django Unchained. TO which he replied "I love the way you die boy." The audience got a huge kick out it and wanted more. It would continue on with Spider-Man saying that he also loved him in Oliver Stone's Any Given Sunday, to which Foxx retorted by singing the Willie Bean song. It was fun to see the two banter off each other.
The idea behind the cinematic Electro is that Max Dillion starts out as a nobody due to the fact that his father left him at an early age, his mother is over protective, and his wife left him. This won't be seen in the movie, but it does serve as a backstory to the character. However, once Spider-Man saves and acknowledges him, and goes as far as giving him value saying that he was his "eyes and ears." He starts to develop a huge disillusion of grandeur. But once an electrical accident involving a shock followed by plunging into a pool full of bio-enhanced electric eels changes him into the villainous Electro. But the one thing that fuels his villainly is that he was betrayed by love, life and work.
As for for the Spider-Man character himself, Webb felt free from the shackles of creating an origins story and was no able to make the Spider-Man story that he wanted. According him the character loves being Spider-Man, but his overconfidence may be his undoing as Electro has the ability to pass through electrical sockets and can put the entire city of New York out of power in a snap.
The footage that was presented opens showing Paul Giamatti barrelling down through the streets of New York City towing an armored car with Spider-Man hot in pursuit. With Spider-Man spinning webs and swinging acrobatically, storyboards are intertwined with the clip and gives the audience an idea of what the the finished work will look like. That's when Spidey saves Max Dillion from nearly being killed and where he also gives him value.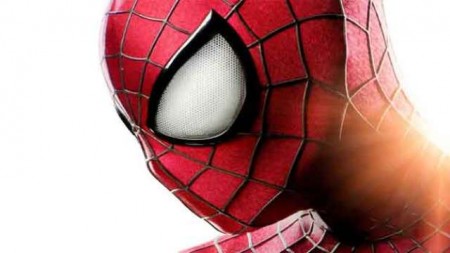 The clip the moves to Dillion's accident that causes him to transform into the Electro. Clips of DeHaan as Harry Osborn visiting his sickly father Norman (Chris Cooper) in the Ravencroft Institute. It all ended with a giant action sequence in Times Square, where Electro shooting lightning out of his hands while levitating, which puts the entire city out of power.
When it closed to questions, a fan wanted to know who Garfield would like to team up with given Spider-Man's tendency to team up with ensemble heroes like X-Men, Fantastic Four, and The Avengers. The actor responded by saying he would like to team up with The Avengers to which the entire audience approved and cheered for.
One of the controversies to come across the webslinger was when Garfield stated that if the character had to be gay, his partner would be black. Garfield responded to a question about what the actor talked about a few weeks ago and said that Spider-Man was a symbol for everybody regardless of race or creed.
Overall the footage looked sharp and I can't wait to see what kind of relationship Spider-Man and Electro will have in the film. Also I want to see how the Rhino factors into all of this, especially since Webb stated that this will be Electro's film.