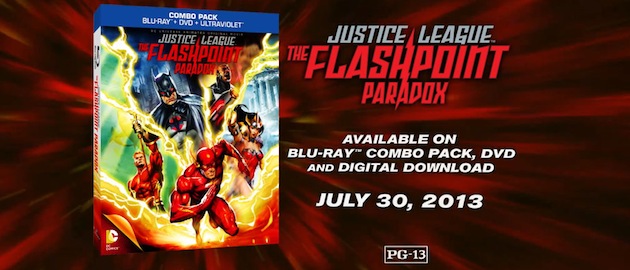 Justice League: The Flashpoint Paradox, the latest DC animated movie from Warner Bros. Home Entertainment, debuted at San Diego Comic-Con this week. We'll have a review soon of the film, which releases on Blu-ray and DVD next Tuesday. Until then, we have some roundtable interviews with the cast and crew you can listen to after the break.

This is quite the departure from the more recent DC films. Based on the comic book story arc Flashpoint, Flash gets stuck an in alternate universe when something changes in the past. The tone of the film is much darker than recent animated films, harkening back to such projects as Batman: Under the Red Hood.
Writer Jim Krieg has worked on several animated shows, including Green Lantern: The Animated Series.

Character designer Phil Bourassa also worked on Young Justice.

Legendary casting director Andrea Romano has been working on DC animated TV shows and movies for over 20 years.

Sam Daly takes over for his father Tim Daly as the voice of Superman/Clark Kent.

Veteran film actor Cary Elwes voices Aquaman.

Actor C. Thomas Howell plays the villain Professor Zoom.