Asgard is a beautiful and magical place, so of course you were wondering how much it costs to live in the towering castle of Thor and Odin. Right? Well, the guys at Movoto did the research and figured out all the important real estate info on Thruthvangar/Thrudvangar. Get ready to pony up some major dough, or maybe just ask Tony Stark for a loan.

Asgard Castle "Thruthvanger", Asgard (Uppsala, Sweden)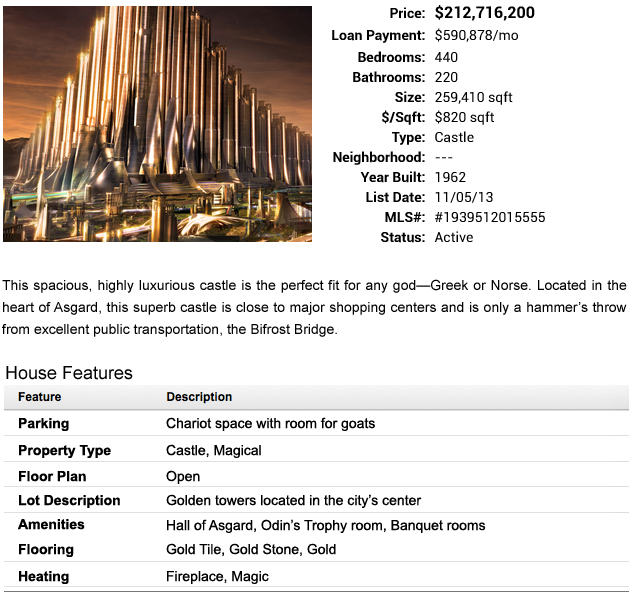 Thor: The Dark World opens in the US this Friday.