If you logged onto Facebook in the past few weeks, chances are you saw a friend post a Facebook movie, which encapsulated some of your best moments captured on Facebook. Now this was the celebrate the social media platform's tenth birthday, and some turned there own Facebook movie into a parody. But now, certain films are catching on to its craze, and have turned their Facebook movie into a viral marketing campaign.
The first big movie to do so is from Michael Bay's Transformers: Age Of Extinction. Hit the jump to check out the video.
Now the video doesn't cover the entire franchise, but it does show a couple of photos from the first film to show its history. The video then moves onto showing photos of the Autobots in vehicle mode, which just looks like one nice car commercial – of course the entire movie is just that, a car commercial. But there are also glimpses of Optimus Prime riding on Grimlock, plus looks at the new human characters like Mark Wahlberg, Nicola Peltz, and Jack Reynor. Now that Paramount has released this video, there is a chance that there will be more like this, or even another viral campagin in the form of an ARG. And if you stick around for the entire video, you'll see a nifty Transformers thumbs icon that mirrors the Facebook likes.
Keep your fingers crossed. Opening in theaters on June 27, 2014, Transformers: Age oF Extinction also stars Kelsey Grammer, Stanley Tucci, Titus Welliver, Li Bingbing, and more.
Bay also announced that we should be seeing the first full trailer for the film in about a month or so.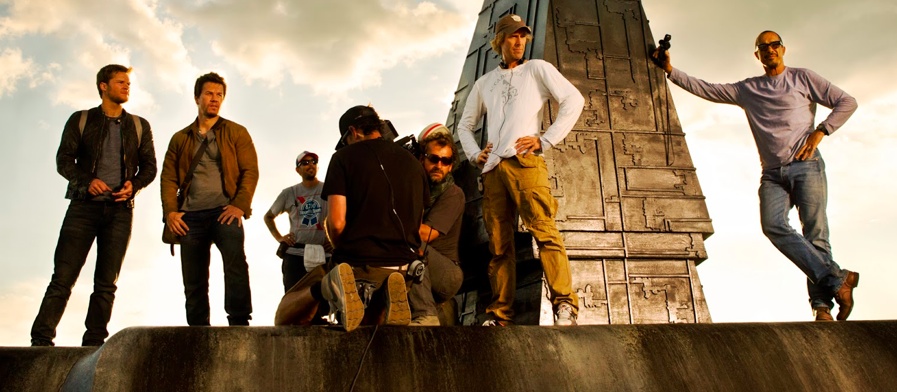 .