Last week we posted the new character posters from The Grand Budapest Hotel, which was complimented by personalized Spotify playlists. These posters and playlists celebrated the quirky achievement for Wes Anderson's newest film. Now three more posters and spotify playlists have popped up online, and they are equally as charming as quirky as the last set of posters and playlists. Hit the jump to check them all out and hear the new music.
It's great to see that the Fox Searchlight Pictures marketing team has embraced the idea of viral marketing. It's really no surprise though. They've done it a couple of times in the past, but for The Grand Budapest Hotel, they seem to be stepping it up a notch.
The three new posters and playlists below are for Ralph Finnes, Saorise Ronan, and Tony Revolori's characters.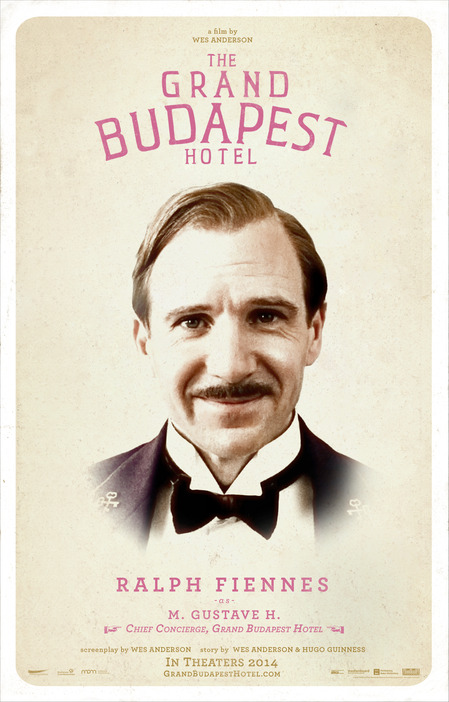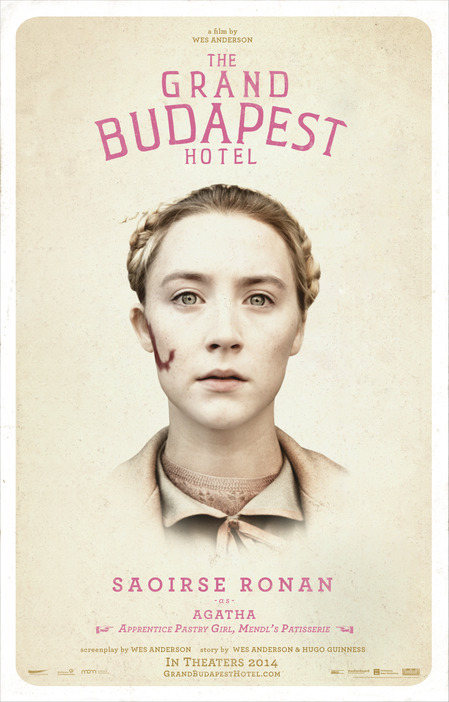 Owen Wilson.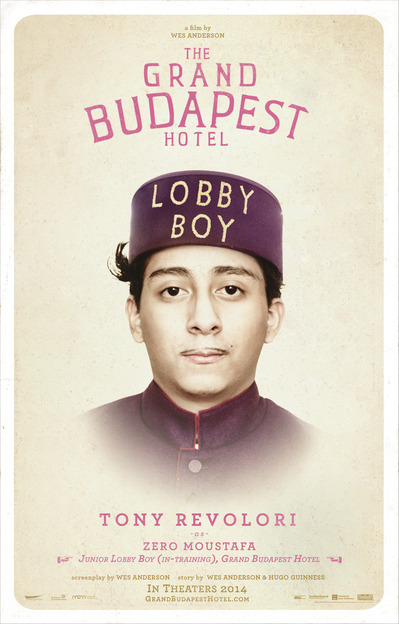 The Grand Budapest Hotel is out now in theaters.
Wes Anderson's The Grand Budapest Hotel recounts the adventures of Gustave H, a legendary concierge at a famous European hotel between the wars, and Zero Moustafa, the lobby boy who becomes his most trusted friend. The film also stars F. Murray Abraham, Edward Norton, Mathieu Amalric, Adrien Brody, Willem Dafoe, Léa Seydoux, Jeff Goldblum, Jason Schwartzman, Jude Law, Tilda Swinton, Harvey Keitel, Tom Wilkinson, Bill Murray, and Owen Wilson.