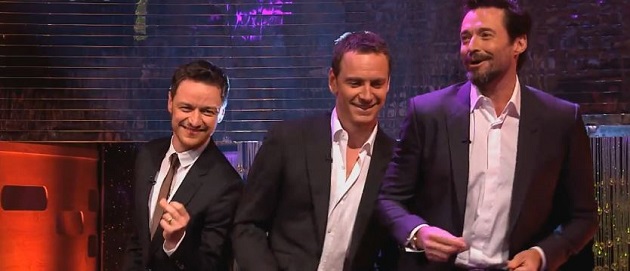 Hey everyone, this is your friendly MovieViral neighborhood Sabina substituting for Binyamin. Alright, lots of things happening in the Geek world this week! From the release of Spider-Man 2 to the Star Wars celebration that is May the Fourth, our selection was ripe for the picking. This week's viral video round-up consists of some great YouTube parodies and some real life stars making fanboys and fangirls really happy.
Check out what videos have caused a stir after the jump!
Let's start with a smart animated short by the folks over at CineFix who answer the question many ask about why Spider-Man and the Avengers won't intersect in our near future. Seems Spidey has been wondering the same thing.

Chew on this, in the following stop-motion video by How It Should Have Ended we see alternate ending for the LEGO movie. We follow Batman and Superman 10 seconds after the credits roll and how they feel heroes were misrepresented.

Now for something you didn't expect to happen but totally did. While on the Graham Norton show, Hugh Jackman outed the Fass for being the most difficult to coax out of their trailer. Seems the only way to get Magneto to come out and play was to put on Robin Thicke's Blurred lines. Along with McAvoy, Jackman demonstrated this because–of course they would. The internet is grateful.

The guys over at Honest Trailers also put out a new video to tie in with the Hipster Reboot release of "The Amazing Spider-Man 2". They take on the original trilogy which they aptly compare to the Godfather trilogy. You know, because the first two are great but the last one? Not so much.

Over on SNL Andrew Garfield learns what happens when you say you don't like Beyonce in an action movie trailer called "The Beygency".

And lastly to close out the week, J.J. Abrams and screenwriter Lawrence Kasdan surprised fans on May the Fourth. They released a Star Wars video greeting while working on Episode 7 in which they share some tidbits from the production. Let us all collectively squee!

Excited? Let us know which tickled your humor. And if you've got any suggestions for next week's round-up feel free to drop them in the comments section below. See ya next week!