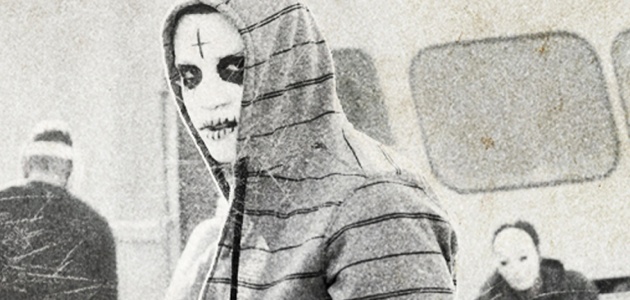 The initial premise of Universal's The Purge brought up an interesting idea, if the country were to initiate a night where all kinds of crime are legal, who would survive? Who would commit crimes? While this plan may not happen anytime soon, The Purge: Breakout may be the closest thing you can get to experience the terrors of the film first hand.
To help promote the upcoming The Purge: Anarchy, Universal will let fans experience the film for themselves through a terrifying escape game appropriately called The Purge: Breakout. Think of it as those zombie run games you have seen, only with a Purge Twist. But you will be doing much more than just running and screaming for your life. Hit the jump to find out how you will need to make it out of The Purge: Breakout alive.
Unlike the zombie runs or haunted house experiences, The Purge Breakout will consist of puzzles and games, and you will need to use clues to unlock mysteries, and need to push your physical limits to make it out of this game alive. The site encourages fans to bring a maximum of six people, although you will be paired up with another group if you bring less. So if you bring three people, you will be paired up with three other people.
Hopefully you live in or are in driving distance from these cities that will participate in The Purge: Breakout
Atlanta – May 29 – June 1
Miami – June 5 – June 8
New York City – June 13 – June 15
Philadelphia – June 19 – June 22
Chicago – June 28 – June 29
Dallas – July 3 – July 6
Los Angeles – July 11 – July 20
If you do plan on playing, please do not bring your cell phones, as the use of electronic devices or any outside tools are strictly prohibited and you will immediately be removed from the show if you attempt to use them.
Price of admittance is $20 per ticket, and there will be no refunds. You must be 18 years or older to participate without an adult. Anyone under 18 must be accompanied by a parent or guardian and sign a waiver. Given the horror nature of this experience, they strongly discourage people who are under the age of 13 from attending the escape game.
It should be noted that Universal Studios did have a Purge maze experience of their own during one of their annual Halloween Horror Nights after the first film was released. But based on what the site has said, this will be different from any other haunted house run you may have experienced in the past.