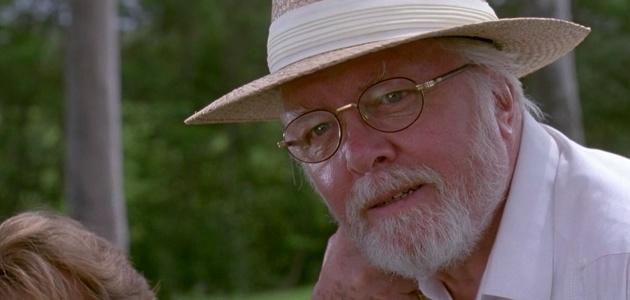 Actor and director Richard Attenborough died today at age 90, this according to the BBC. While the younger generation may have been introduced to him from memorable movies like Jurassic Park, its sequel The Lost World, and Miracle On 34 Street, Attenborough is best known for his roles in The Great Escape, Ten Little Indians, Doctor Dolittle, and more. But his talents reached far beyond acting. Attenborugh directed serveral films, including the Academy Award-winning Ghandi, and helped launch the careers of actors like Denzel Washington in Cry Freedom (1987) and Robert Downey Jr. in Chaplin (1992).
Attenborough's most notable directorial effort would have to be Ghandi. During the 1983 Academy Awards, Ghandi took home eight Oscars, including statues for Best Picture and Best Director. In addition to helping Washington and Downey Jr. earning Oscar nominations for the respective roles, he also got Anthony Hopkins nominated for Best Actor in Shadowlands.
I'll always remember him for being Dr. Hammond in Jurassic Park, partly because I am a child of the 90s. But he has such an extensive career that I have yet to flesh out. But even if his character wasn't in the film, the upcoming Jurassic World won't be the same knowing that he is gone.