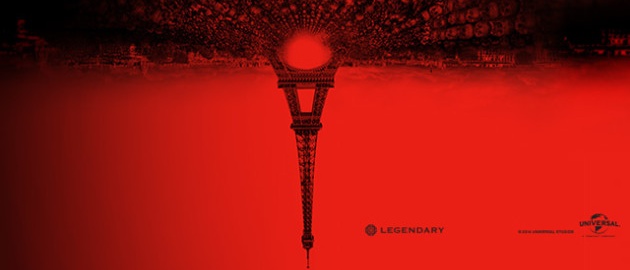 As Above/So Below is one of the first films to be released under the Universal Pictures and Legendary Pictures partnership. The film's panel caused a tiny scare-filled stir at Comic-Con earlier this year as it showed a team of young archeologists tunneling through the deep catacombs that run underneath the city of Paris.
But what would look like a contemporary Indiana Jones adventure quickly turns dark and scary as the spirits and evil forces that has lingered for centuries start to reveal our characters' darkest memories. Now we have a new extended red band trailer that will surely make you have an uneasy sleep tonight. Hit the jump to check it out.
Miles of twisting catacombs lie beneath the streets of Paris, the eternal home to countless souls. When a team of explorers ventures into the uncharted maze of bones, they uncover the dark secret that lies within this city of the dead. A journey into madness and terror, As Above/So Below reaches deep into the human psyche to reveal the personal demons that come back to haunt us all.

Written by John Erick Dowdle and Drew Dowdle (Quarantine, Devil) and directed by John Erick Dowdle, the psychological thriller is produced by Thomas Tull, Jon Jashni, Patrick Aiello and Drew Dowdle. Alex Hedlund serves as the executive producer.
Starring Perdita Weeks, Ben Feldman, and Edwin Hodge, As Above/So Below opens in theaters on August 29.