Yesterday the world lost the great Lord Richard Attenborough star of great films like The Great Escape and Jurassic Park, and director of the Oscar winning Ghandi. Following his passing yesterday, Jurassic World director Colin Trevorrow paid tribute to Attenborough by posting a photo of his character embroidered as a bronze statue. Hit the jump to check it out.
In Memoriam. pic.twitter.com/5jL7Sh9Hpr

— Colin Trevorrow (@colintrevorrow) August 25, 2014
Here's the full image if you can't see the embedd. Treverrow simple wrote, In Memoriam,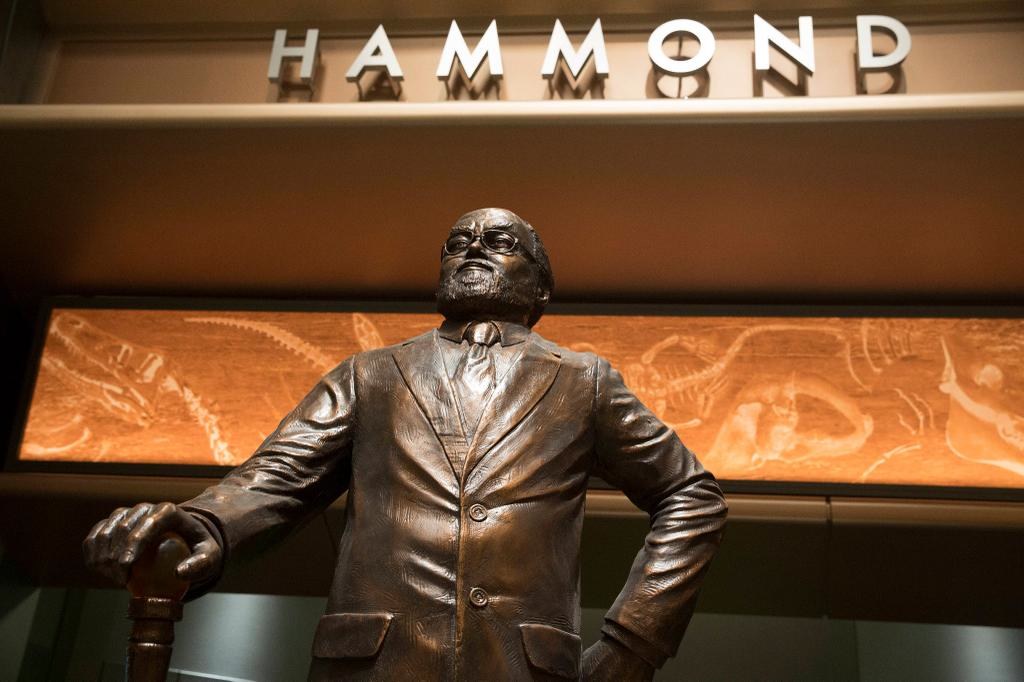 While the timing of Attenborough is very unfortunate, the new image does give us an idea of what the new Jurassic Park Amusement Park will look like. We can't be sure if the statue is an actual tribute to the character's passing or if it was forged so that it would liken to that of the Walt Disney statue that graces Main Street at Disneyland parks, but whatever it may be, it will welcome park attendees as they arrive to the park by ferry.
It's rumored that Jurassic World will be dedicated to the late Attenborough.
Starring Chris Pratt, Bryce Dallas Howard, Ty Simpkins, Jake Johnson, Nick Robinson, Irrfan Khan, Vincent D'Onofrio, BD Wong, Omar Sy, Judy Greer, Katie McGrath, Lauren Lapkus and Andy Buckley, Jurassic World opens in theaters and 3D on June 15, 2015.