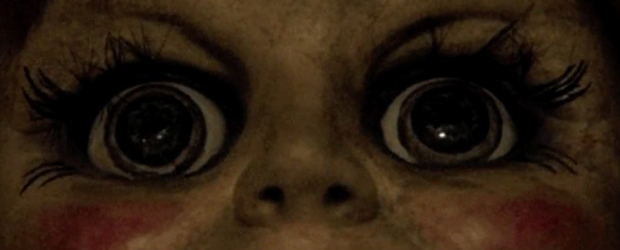 With the upcoming The Conjuring spin-off movie, Annabelle, hitting theaters on October 3rd, the makers used the Toronto Fan Expo to help promote the release with a little scare prank involving the cursed doll. A display was made with a woman dressed up as a human-sized version of the doll and people could have their picture taken in front of it, but once they posed to take a picture, that's when Annabelle would strike. Check out several of their scared reactions after the break.
Annabelle is directed by John R. Leonetti and written by Gary Dauberman. It's produced by James Wan, the director of the Conjuring. The film hits US theaters on October 3rd.
Check out Annabelle's official site for further details. You can also like them on Facebook and follow them via the WB Twitter.