Tusk tells the story of Wallace (Justin Long) arrogant podcaster who gets kidnapped in Canada, and is forced to undergo a beastial transformation into a walrus which is surgically performed by his captive.  When Ally (Genesis Rodriguez) realizes that he has been gone for far too long, she brings along Wallace's co-host, Teddy (Haley Joel Osment), for the search.  The film is the start of Kevin Smith's quasi-trilogy which will bring back most of the actors but for different roles.
We had a chance to talk to Rodriguez about the film, what it was like to work with both Johnny Depp and Michael Parks, and Kevin Smith's work ethic, and her initial reaction to the script.  She also talked about working on Big Hero 6, and detailed how difficult a voiceover role can be.  Hit the jump to check it out.
What was your reaction to script?
Reading the script, I made the mistake of reading it at midnight. I know big mistake, so I couldn't go to sleep. I literally thought about the walrus all night. I started to listen to the Beatles. It was like I went goo go ga choo. And then afterwards I heard the Smodcast.
And then I became obsessed with the idea and then went okay this is the kind of movie I want to do. It's clearly not a remake. So it's good to be a part of something so unique and so different, and leave your little mark on such on what I thought was immediately going to be a cult favorite, whether you hate it or love it, it's a memorable movie that's for sure.
Did you want to report on set while Parks was there?
Rodriguez: Yeah. It was really like a master class. I didn't expect that curve ball from Michael. Speaking the way that he was speaking, that was cool to watch.
What was it like to see Depp work on set with his daughter?
Rodriguez: He was acting like a dad, it was really cool. It was cool to see a dad admire his daughter. He was having such a proud moment, I was like, "This is too cute for words."
Did this bring up any memories of working with your father?
Rodriguez: Totally. To be able to have some screen time with your dad is the greatest thing. I've been lucky – he was in my first movie, and he played a my wedding singer.

What was getting the right tone of your characters like?
Rodriguez: We kept it as real as possible, considering the film.
Genesis, the close ups you have in the scene are really powerful, how did you manage those scene?
Thankfully I didn't know how close up they were. It really freaked me out, but I just let the dialogue guide me to an emotion, and I tried to make it as honest as possible. I've never really had that shot to show that side of myself in a movie. I just wanted to do Kevin justice, and he took a chance on writing that monologue. So I hope I did him proud.
Can you tell us about the quasi-sequel Yoga Hosers? Are you playing the same characters?
Rodriguez: I'm an angry gym teacher.
Are you going to be in Moose Jaws?
Rodriguez: Yes, I think it is 50 pages in, but I assume we [Haley Joel Osment and Justin Long] are in it.
What's next for you?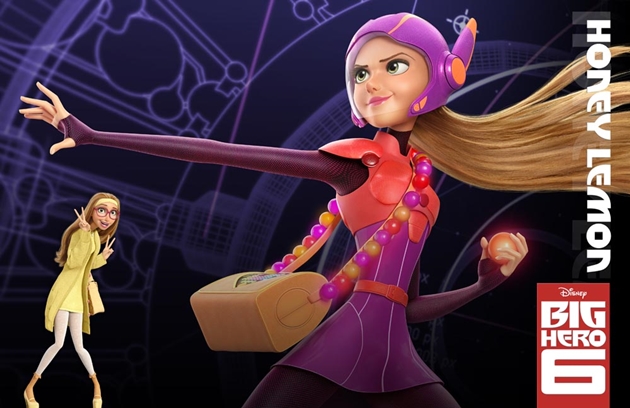 Rodriguez: I got Big Hero 6 coming up, and Run All Night in April.
Can you tell us about your character in Big Hero 6?
Rodriguez: I play a superhero in the Big Hero 6 movie. I haven't seen her yet, but she was a lot of fun to play. Overly happy person.
Did you have to psyche yourself up for the role?
Rodriguez: Oh yeah, totally. I didn't realize I had to have such high energy at the time, and there is so many ways you can say a line, so you have to say it so many different ways, and by the end of it – this is the hardest I've had to work ever. You can't rely on your face. I'm excited to see how it turns out.
Tusk opens in theaters tomorrow, September 18