The last time we had a Predator movie on the big screen was Robert Rodriguez's Predators which came out about 3 years ago. There was talk of a follow-up movie, but nothing ever came to fruition. With Comic-Con almost upon us, an interesting image has popped up online that could possibly point to a new project in the works for the dread-locked alien hunter. Check out the mysterious teaser image after the jump.
ComicBookMovie was the first to notice that the Facebook page of the Predators movie posted a picture with the words "Something is coming… #HuntthePredator". The pic they posted is below: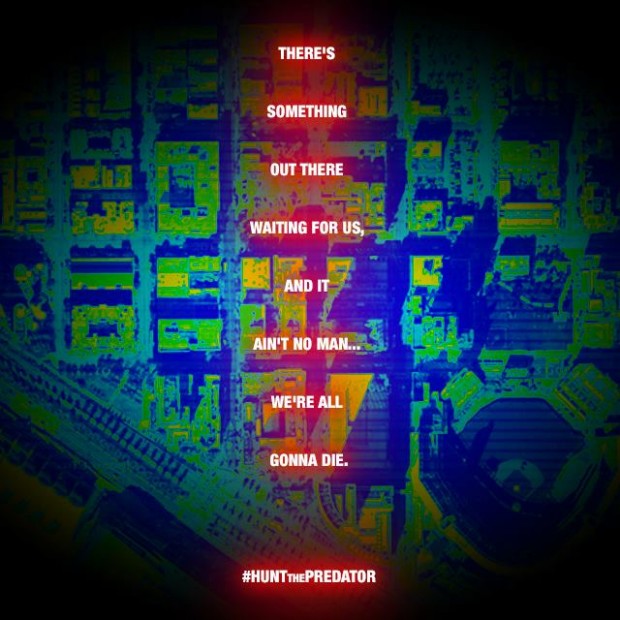 CBM noted that the background image is none other than Petco Park which is near the San Diego Convention Center. As to what will be unveiled at Comic-Con, it's anyone's guess. As part of 2oth Century Fox's panel, they could surprise us with a new Predators film. They've already announced that a "surprise" panel will be happening, but many people think it will be for the upcoming film, X-Men: Days of Future Past. For all we know, this teaser could be just the announcement of a new video game, animated film or comic book. We won't really know for sure until July 20th, when 20th Century Fox's panel takes place at Comic-Con in Hall H. Dawn of the Planet of the Apes and The Wolverine have already been confirmed as being part of that panel presentation.
You can check out the Predators post for yourself at their Facebook fanpage.
Would you be interested in a new Predators movie? Let us know in the comments below.