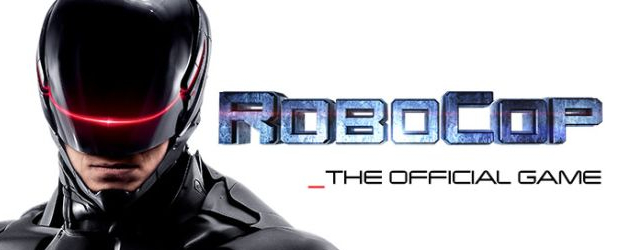 On the heels of the upcoming Robocop film reboot, a new video game based on the movie has been created for all Apple mobile devices. After the break, check out info about the game along with a quick video trailer and a few screenshots.
On iTunes, the synopsis for Glu Mobile's Robocop video game is as follows:
In 2028 Detroit, when Alex Murphy, a loving husband, father and good cop is critically injured in the line of duty, the multinational conglomerate OmniCorp sees their chance for a part-man, part-robot police officer.

Join the OmniCorp program to become RoboCop, the ultimate law enforcement officer! Battle human crooks, robot enemies and learn how to defend the citizens from the corrupt streets of Detroit.

Start your training now!
In the video game, you have to shoot your way through console quality training situations and use drone strikes to take out large groups of enemies. You'll battle aggressive robot enemies from the film, like the EM-208 and ED-209, while trying to save human hostages and capture informants.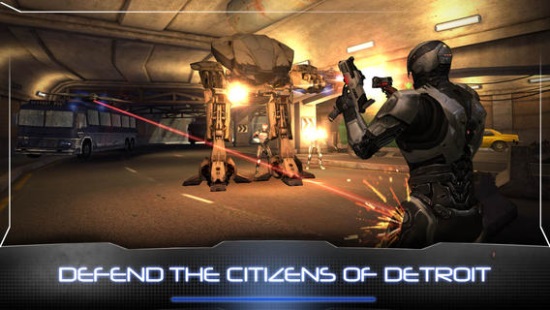 You can upgrade your weapons and body suit as well as scan your targets with body heat vision to find their location and weak points.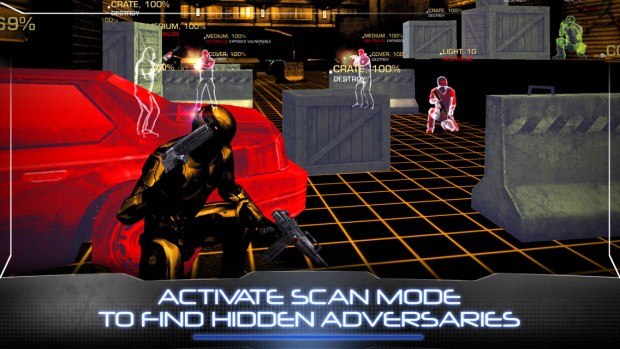 Robocop is free to download, but like most free games, you have the ability to pay money to acquire extra items to help you in your mission. Here's the video trailer for the game to show you a brief glimpse of the gameplay:

The Robocop video game is currently available for free through iTunes for any iOS devices such as an iPhone or iPad. An Android version should be available on January 15th. The new movie will be released on February 12th. Below is the Robocop movie's story synopsis:
The year is 2028 and multinational conglomerate OmniCorp is at the center of robot technology. Their drones are winning American wars around the globe and now they want to bring this technology to the home front. Alex Murphy is a loving husband, father and good cop doing his best to stem the tide of crime and corruption in Detroit. After he is critically injured in the line of duty, OmniCorp utilizes their remarkable science of robotics to save Alex's life. He returns to the streets of his beloved city with amazing new abilities, but with issues a regular man has never had to face before.
You can Like the new Robocop film on Facebook and check out the film's Official Site for further info about the upcoming release.